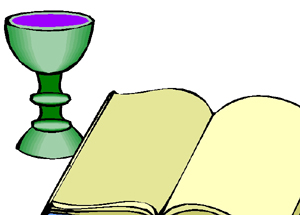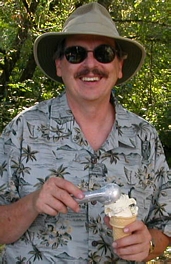 Robert Bike
Licensed Massage Therapy #5473
Eugene, Oregon

EFT-CC, EFT-ADV
Emotional Freedom Techniques
Teaching Reiki Master
Life Coach
Ethics Classes for Massage Therapists
541-465-9486



Member
OMTA & ABMP

President of the Oregon Massage Therapists Association
2008-2010
2012-2013
2017-2019
OMTA Past Presidents Council
2012 - present
I graduated from Freeport (Illinois) High School.
I'm a Pretzel!
Please help keep
this site free.
Buy one of my books, on sale below.
All sales go to help support this website.
Remarkable Stories,
Volume 1

by Robert Bike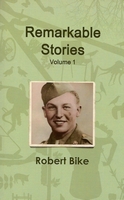 Remarkable events have happened in Freeport and Stephenson County, Illinois, and remarkable people have lived there. These are stories gathered about people and events from 1835 through World War II.

By no means complete, these are overviews of lives and events which shaped our country and our world. From events in the lives of Tutty Baker, Abraham Lincoln, Charles Guiteau, Leonard Colby, Jane Addams and Bob Wienand come stories that will amaze you. Welcome to Volume 1 of our living history.

The author lives in Eugene, Oregon, and works as a Licensed Massage Therapist and Life Coach. An amateur historian, parts of these stories and many more appear on this website.
Buy now! Only 99 cents to download in .pdf format!
Biblical Aromatherapy

by Robert Bike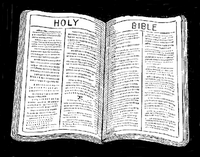 The Bible mentions about 232 plants by name, or closely enough to figure out what plant is meant. Of these, 24 are aromatic plants; that is, parts of the plants can be pressed or distilled to get an essential oil. Essential oils are the lifeblood of plants and have tremendous healing capabilities.
The healing power of plants is the basis for modern medicines.

Biblical Aromatherapy discusses how the plants were used in biblical days and how you can use the essential oils from biblical plants.
Originally published in manuscript form in 1999, I completely revised the book and added illustrations.
To order Biblical Aromatherapy in paperback,
Click here.
List price $24.99; introductory offer $19.99
---
To order the pdf version and download to your computer or phone,
The electronic version is only $2.99!
Publicity!
Olga Carlile, columnist for the Freeport (Illinois) Journal Standard, featured this website in her column on January 19, 2007.
Here is a jpg scan.
Harriet Gustason, another columnist for the Freeport Journal Standard, has featured this website twice. Click to see pdf of articles:
June 29, 2012
November 3, 2012
"My Life Purpose is to inspire my friends and clients to achieve success, health, wealth and happiness by empowering them
to reach their potential, while living in harmony
with each other, animals and our planet."
Robert Bike
Robert Bike, LMT, LLC
The visitor assumes any and all risks associated with viewing and/or using any of the information contained on this website.

All information is of a general nature only and must not be taken as advice.

Make your own independent inquiries before acting on any information.

There is no existence of a professional relationship between you and I based on viewing my website.

Testimonials do not constitute a guarantee, warranty, or prediction.

The website visitor assumes all risk and releases claims against all language used on this website.

This website is my intellectual property, including copyrights and trademarks, where applicable.
Hello, and welcome to my website.
My healing practice is my spiritual practice and my ministry. When you are ready to heal, call me or come see me. I welcome your friendship and your business.
I am a retired Licensed Massage Therapist, Teaching Reiki Master, Biblical Aromatherapist and Advanced Emotional Freedom Techniques practioner and trainer in Eugene, Oregon.
I teach classes at Lane Community College in Emotional Freedom Techniques (EFT), Ethics for Massage Therapists, and Massaging the Anterior Chest and Breast.
The Oregon Board of Massage Therapy now requires Licensed Massage Therapists to take four contact hours of Ethics, Boundaries, or Communication with each renewal period. This class, Ethics for Massage Therapists, fulfills that requirement, and is taught every month at the LCC Downtown Campus.
Please be considerate of others and don't wear heavy perfumes or oils to class.
---
Ethics for Massage Therapists
Topics include Ethical Principles & Dilemmas, the Oregon Revised Statutes, the Oregon Administrative Rules, the OBMT Policy Statements, Boundaries, Communication, Dual Relationships, Practice Management, Business Ethics.

1:00 pm to 5:00 pm
Lane Community College, Downtown Campus
101 W. 10th Avenue, Eugene
Four Contact Hours of Continuing Ed for Massage Therapists
$75
Select a date to register:

The school is locked on Sundays.
If you arrive late, walk two classrooms west and knock on the window.
Please come early!
---
Massaging the Anterior Chest
Topics include anterior chest massage (no breast exposure or breast massage) anatomy, indications, contraindications, therapeutic treatment techniques, conditions, expected outcomes, client safety, draping, and two hours of ethics.
This class is a prerequisite for the Breast Massage class.
Co-teachers are Lara Opeifa LMT and Amalia Sullivan LCSW.
Location to be announced later.
8 Contact Hours of Continuing Education,
including two hours of Ethics
$200

Coming in Summer 2019
---
Breast Massage
Combined with Massaging the Anterior Chest, this is a 16-hour Certification Class, including two hours of ethics. This Breast Massage portion of the class requires a successful completion or Massaging the Anterior Chest.
Topics include anatomy, indications, contraindications, therapeutic treatment techniques, conditions, expected outcomes, client safety, draping, and ethical considerations. Attendence is strictly limited to LMTs with licenses in good standing. Co-teacher is Lara Opeifa, LMT.
8 Contact Hours of Continuing Education
$200

Prerequesite: Massaging the Anterior Chest
Coming in Summer 2019
---
Introduction to Emotional Freedom Techniques
9:00 am to 5:00 pm

Location to be announced later

Seven Contact Hours of Continuing Ed
for Massage Therapists and other Professionals

$200

Look for another class in 2019

---
Advanced Emotional Freedom Techniques
9:00 am to 4:00 pm, both Saturday and Sunday
Eugene
Twelve Contact Hours of Continuing Ed for Massage Therapists
$350
Look for another class in 2019
Upon request


---
The Mental Game©
An Emotional Freedom Technique
The Mental Game© involves tapping on acupressure points to provide relief for a wide range of emotional and physical symptoms, and will help you to overcome the mental aspect of your illness, injury or sporting activity.
Common Ailments
EFT works for many physical conditions, too numerous to mention. EFT does not cure diseases. EFT gently realigns the body's energy system. Given the proper nutrients and tapping stimulation, the body seeks homeostasis; that is, it seeks health. So if you give your body a good diet, moderate exercise, and tap on your meridians regularly, your body will try to heal itself. Certain conditions are referred out to professionals trained to handle some mental and emotional diagnosed conditions.

General Anxiety
Did you ever feel nervous when asked to speak to a group of people? Many people report that they fear public speaking more than they fear death. Tapping gently realigns the body's energy system, which often calms those anxious feelings.
Athletes
If you play sports, you know that a large part of your game is mental. With EFT, I will help you overcome slumps, eliminate hooks & slices, avoid the freshman wall and the sophomore jinx, throw straighter, jump higher and run faster. "No pain, no gain" is a thing of the past with EFT.
Effective
More than 80% of clients report noticeable improvement from their problems in one session. People with multiple problems will occasionally take three to ten sessions to bring about more complete relief.
Disclaimer
The visitor assumes any and all risks associated with viewing and/or using any of the information contained on this website.
Follow this link
to learn more about EFT.
Groups I have presented EFT to include:
Oregon Harpists
Eugene Stroke Survivors
Freeport Pretzels
"Choices in Mental Health Care as a Human Right"
CASA
EC Cares
Womenspace
and Massage Therapists, counselors
and psychologists all around the Pacific Northwest
Upcoming Classes
Introduction to Emotional Freedom Techniques

Introduction to Emotional Freedom Techniques is a 7 CE workshop that will equip you to produce rapid results with yourself and with clients in one session. You will learn the history and basis of tapping, the set-up statements, the tapping sequence, how to work with clients, what to say, and when to stop. You will learn to practice basic tapping on yourself and with others. This is a fun, lively experiential training.
Advanced Tapping Techniques

Advanced Tapping Techniques is for anyone who has taken Introduction to Emotional Freedom Techniques and wants to develop their skills. Advanced Emotional Freedom Techniques contains enough quality material to move the serious student into the top 5% of the healing practitioners in the world. Topics include The Palace of Possibilities, Tearless Trauma, Borrowing Benefits, Working by Telephone, Presenting Tapping to Children, Core Issues, Addictions, Affirmations, Applying Tapping to the Law of Attraction and Goal Setting. You will learn to practice advanced Emotional Freedom Techniques on yourself and with others. This workshop gives Licensed Massage Therapists 12 contact hours of Continuing Education.
---
Ethics for Massage Therapists
Previously offered through the Oregon Massage Therapists Association, this class covers Ethical Principles, Boundaries, Communication, Dual Relationships, Practice Management, Business Ethics, Trauma, Supervision, and Touch, Intimacy and Sex. We wil discuss current ethical dilemmas massage therapists are experiencing. This class fulfills the OBMT re-licensing requirement. This class is taught every month at Lane Community College downtown campus, room 105.
Current Tapping Point at

People are always asking me if there is a good time to tap.

The answer is that it is always a good time to tap! However, certain points may seem more effective at certain times of the day because as our life force energy moves through our bodies, it is highlighted in different meridians at different times of the day.

This chart gives the time of day (above) that you entered this page, shows which meridian is highlighted, what to tap for, and what to do.

Since the energy is highlighted in each of 12 meridians for two hours, simply refresh this page occasionally to see which meridian is highlighted and which point to tap.

My thanks go to Jenna Justice for creating the coding for this chart.

Where to Tap
Meridian
Action
EFT Testimonials
Please recognize that testimonials are selective and are not fully representative of everyone's experience. There is no guarantee of any specific results. The testimonials on this website do not constitute a warranty or prediction regarding the outcome of an individual using my services for any particular issue. Still, I share these testimonials to give a sense of what some clients have experienced.
"Thanks for the terrific session. Your work is very different than the other practitioners I've experienced, and I've been feeling kinda different too. I've been talking about our session with my friends, and I realized this evening that one of the things that made it so powerful for me was the fact that you shared some of your stuff with me (usually it's all about "the client"), which helped me feel more connected.
"You heal from your heart, not your head.
"I love how you worked with me!
"And I appreciated the fact that you explained the process in a way that made better conceptual sense to me, which is always valuable. My mind simply must understand things, you know :-)."

Laura, Eugene
---
The following was emailed to me a couple of days after I gave a talk and demonstration at Lane Community College to the Lane County Massage and Bodywork Association:
Hi Robert,
This was written the morning after it happened. It was written not for purposes of a testimony but feel free to pick from it.
It is as follows:
Nervous to the idea I would be performing social rituals with new folks, I took a seat next to the only other two students who attended, despite my inner self's attempt to remove me from my comfort zone by telling me to sit next to someone I've never met. Name tagged and with mustered friendliness I shook hands with a newly licensed young man who helped himself to the seat next to me. [He] nervously picks the eczema on his hands and punctuates the mark of five minutes with an attempted neck crack; telling a story that matched his body in frailty. His breath plagues my nose. I watch the auras of each person, and look for someone whose body language stands out. A woman with red hair makes eye contact, smiles, and smugly winks at me. This pacifies my nervousness.
Robert Bike, calm and spectacled as he is mustached, took the floor, and from one of two stools up front gave us a brief history of Emotional Freedom Techniques (EFT). I am thoroughly engaged by his voice and what he is saying. The space around my head expands with amazement and I feel high while he admits what he has done with this modality. Robert finishes an overview of his experience with EFT and hands out small flyers for his next workshop. The room is not impressed.
Robert confidently returns to his stool at the front, instructing the room to think of something that is outstandingly bothersome to them right now, describe it, and attach a one-through-ten number to its intensity. The anxiety that has been renting space in my heart spreads to my fingertips while I describe it and rate it a six. My breath chokes and turns my stomach as I realize that I would be volunteering to go through an EFT session with Robert, in front of an audience. Robert asks for a volunteer. My inner self guides my tongue but not lips to make the words "fearlessly explore obstacles." One meek finger shoots up to volunteer against a broad hand of the woman who winked at me, who had the nerve to go first. Fifteen minutes of questioning and tapping on acupressure points instigate the energy of the room and slowly relays the anxieties of this woman. It is visible on her face and body language. It is special. It is obviously high caliber magic. I am not going to let myself miss an opportunity to experience real magic first hand.
I could feel tears getting ready to pool up while Robert stares at me for another volunteer. I stand up against the weight of fear, and sit a clammy ghost of myself next to Robert up front as he takes my sweaty hand in his. I don't take my eyes off the floor. I don't want to confess the problem I had written on the card, I thought of lying as to what I had written, but had already relinquished control to an autopilot that would not allow it. He starts tapping and immediately I feel psychic forces changing the quality of my proprioception in my hand, wrist, and stomach. Spellbound I make mental notes of what is happening inside my body as I answer questions. Autopilot deepens as I become more honest, and answer questions without a thought, and repeat what he tells me. I look him right in the eye when I realize that he is doing something very special, that I was changed, that my fears had truly vanished, and that I was deeply renewed in some small way. I laughed and smiled.
Changes in my breathing were noticeable right away, and this morning dreams seemed more real and less self-effacing. I have been consolidated into a more unified psychic entity from the treatment; I can feel the changes it brought to my thought patterns and body.
Robert made each and every person in the room want to take his class by a bold gesture of performing three ten or so minute demonstrations, and being a living example of his work. My visit to the meeting gifted my soul inspiration, and healed my mind. Good thing I attended.
Duskin
What can EFT be used for?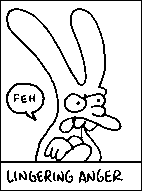 The Stress Bunny,
used with permission from 1-eft.com
Try it on everything!
Aloha Hoahanau
In my dealings with my clients, I strive to do the right thing, in the right way, at the right time, in the right place, to the right person, for the right reason with the right feeling—the first time and every time.
Ho'oponopono
ke ala
Ancient Hawaiians counselled "making right, more right the path," utilizing the philosophy and practice of Aloha Lokahi—love and unity, the all encompassing and important aspect of the Aloha Spirit value system that Hawaiians embrace.
The 12 Great Virtues
In the late 1960s I began practicing the 12 Great Virtues. I found them in a book called The Ultimate Frontier. The author described the ultimate frontier as the frontier within, with our continuous struggle to be better persons.
As I have practiced these through the last few decades, I have, indeed, become a better person. The practice is to consciously work to improve oneself by working on one virtue at a time, for a week each, rotating so that you practice each virtue about four times per year.
This space used to have an Amber Alert.
I removed it when they used Amber Alerts to advertise Free Gas, Instant Arrest Records, and Background Checks.
Is nothing sacred any more?
---
Site Index: Robert Bike, Licensed Massage Therapist, Biblical Aromatherapy, Licensed Massage Therapy, Eugene Oregon, Reiki, acupressure, The Mental Game, TMG, healing, Bible, plant, essential oil, hand, chair massage, table, relax, EFT, Emotional Freedom Technique, therapeutic, on-site, energy work, light massage, Jin Shin Do Acupressure, hand massage, foot massage, water, dehydration, Reiki Master, OMTA, Oregon Massage Therapists Association, ABMP, Associated Bodywork and Massage Professionals, relaxation, pain relief, injury, injuries, muscle, muscles, tendon, Springfield, Lane County, Oregon, massage, chair massage, rotator cuff, shoulder massage, neck massage, bad habits, lose weight, stop smoking, alcohol abuse, drug abuse, addictive cravings.
Unsolicited Email
Hi Robert,

My name is Precious Resch and I am a licensed massage therapist from Brandon, Florida. I just want to let you know that I think your website is wonderful. Love your photos.

Yours in health,
Precious
This website averages more than 60,000 hits per month,
with 12,420,419 hits since 2001!
Statistics as of Sunday, December 30, 2018
Robert Bike, Licensed Massage Therapy # 5473
EFT-CC, EFT-ADV, Life Coaching
541-465-9486

Thank you for visiting!