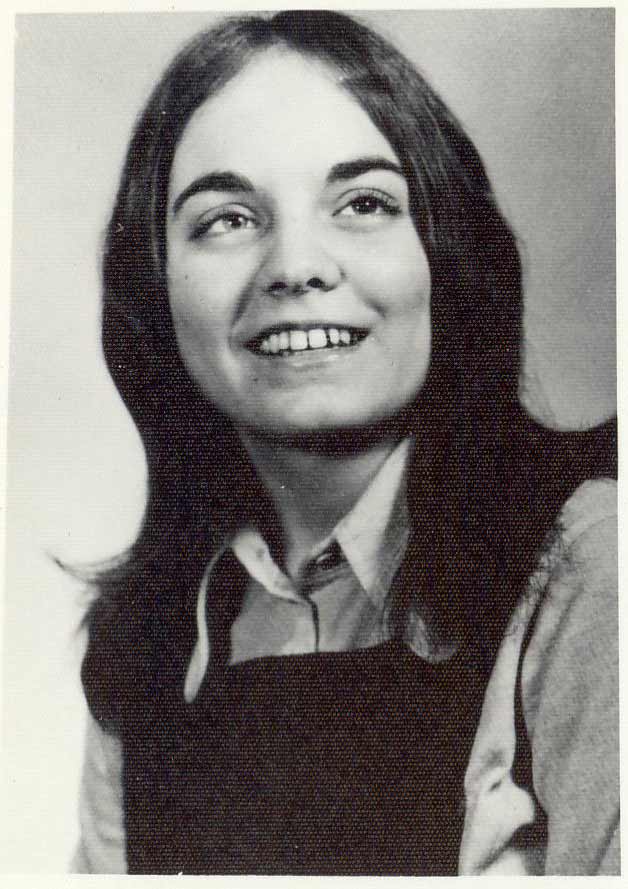 My good friend, Janice Stevning, was killed by a drunk driver on September 4, 1973.
Jan had gone shopping from her home in Freeport, Illinois, to Madison, Wisconsin, with several friends. On their way home, a drunk driver crossed the center line and hit their car. Jan and Linda Page, her college roommate, were killed instantly. Four others in their car were critically injured, but survived. The other four were her sister Ann Stevning, Diana Miller, Gary Ross, and Earlene Wyatt.
Here are other remembrances of Jan from her family and friends.
Hello Robert,
I was searching on the internet to try to find Garnetta Stevning (Jan's mom) and/or Ann and I found your site. I can't believe it.
Jan was my best friend in Freeport, senior year of high school. I went to visit her at Miami U. her freshman year.
She taught me many things, and was one of the most loving, kind, intelligent persons I have ever known.
I now live in Madras, Oregon.
Thank you so much,
Linda Davis Clowers

---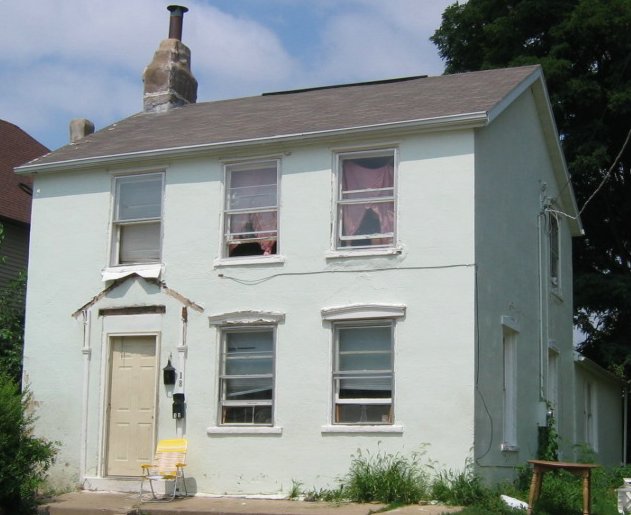 The house Jan bought on Pleasant Street in 1973.
Jan was named after my Mom's best friend who was killed in a car crash. Jan was born December 20, 1953 in Oklahoma while my Dad was working in Tulsa. Mom and Dad moved back to Ohio when Dad took a job in Cleveland. They rented an apartment in Cleveland until they bought a house on Guilbert Blvd. in Eastlake, Ohio, about the time or shortly after I was born.
Jan would have been class Salutatorian in Poughkeepsie, NY, if we had stayed there for her graduation. She dreaded it, because she would have had to give a speech and she didn't like public speaking. In Freeport, a speech competition established the commencement speaker so she was relieved of a speaking obligation. In one semester she won many academic awards at Freeport including mathematics, chemistry and French.
Jan met Linda Page at Miami of Ohio as a Freshman. Linda was a wonderful guitatist who was never long without a cigarette. I remember her playing her heart out on the guitar with the cigarette near and at the ready.
Jan was working the split shift at the phone company and didn't want to go back to school until she knew what she wanted to do with a degree. My grandmother loaned her the money to buy the house on Pleasant street. Linda moved from Ohio and I moved things there before leaving for Barbados for the summer. I was only back for a few days when we went to Madison on Labor Day weekend. I only had enough money left to buy a ticket for a Jethro Tull concert coming up and I had to borrow for dinner.

Georgie and Dean called my parents about the accident. The police and hospital officals didn't call our house because they don't notify of deaths on the phone and couldn't call about me. Mom said they kept asking what room Jan was in and getting the stall until the coroner came. I remember someone telling me that Georgie picked up an emergencey room sheet and saw that Jan and Linda were DOA and exclaimed it. Dean went to the morgue with Dad to identify Jan and Linda, so he wouldn't be alone. Georgie and Mom stayed with us at the hospital. They both came in to help when Mom and Dad told me.
Ann Stevning-Roe
Hi Robert,
My name is Alex Page and I am Linda Page's brother.
I would like to say a few words about Linda. She was wonderful. The week before she was killed, she sent me a plane ticket so I could come for a visit.
I stayed with her and Jan in their house for a week and had a great time. She left all sorts of ingredients for me so I could make some mystery desserts while she and Jan were at work.
One day we all went for a long hike along the railroad tracks (along with Gary Ross) and it gave me a chance to just hang out with my sister who was 7 years older than me. But she treated me, and everyone else for that matter, as an equal, asking my opinions on various matters.
She was very happy and so was Jan.
I was home for only a week when the phone rang early on September 1st. I knew she was killed before I even picked it up.
I truly miss her deeply.

Alex Page

I met Jan in the late spring or early summer of 1973. She was one of a group of friends that hung out together. We went places together as a group, and did fun things together as a group. People came & went all summer long.

I remember a group of us at the Stevning family home somewhere on the west side of Freeport. Her parents made her younger siblings go to bed. We stayed up late, maybe all night, making popcorn, watching TV, and making ice cream in a hand-cranked machine.

There was a party at Jan's house on Pleasant Street the night before they went to Madison. There were seven of us. We stayed awake most of the night, talking, playing music, telling stories, talking about the future. Early in the morning, the six others got into the car to go to Madison. I had a job interview that day & couldn't go; there wouldn't have been room in the car anyway. That was the last time I saw Jan & Linda.

When I heard the news that evening, I was devastated. I wish that I could have been more present to help others who were mourning, but I was buried in my own shock & grief.

Even though I was a couple of years older than Jan, I looked up to her. She was more mature, more grounded. She didn't know what she wanted in life as a career, but had a solid foundation that I really admired. Sometimes someone in the group would propose something outlandish. She'd always talk about what was really possible, without dashing our dreams.

I remember once the group went to Lake Le-Aqua-Na, a state park northwest of Freeport. The car we were in broke down, and everyone else went to get help. Jan & I decided to stay with the car. We walked through the woods. We held hands. We talked. We hugged. And we kissed briefly. I loved her in a way I've never talked about before. We were never boyfriend/girlfriend. While she would have been great for me, I would not have been good for her. I was a hippie. I did drugs & had other self-destructive behaviors. Seeing Jan, knowing her, even just being around her, helped me to change my old behaviors into better ones. She had a positive influence on my life, and I think about her often.
Robert

If you have more information and more pictures of Jan, send them to me at robertbike@comcast.net for inclusion on this site.
This page was created by and is hosted by Robert Bike. Jan was a close friend who was taken from us far too soon. Last updated Monday, March 25, 2013 .
To see the rest of this site, go here.