First Level Reiki, 1989, Helen Haberly, Reiki Master

Reiki Master

Training, 1995,

William Rand

, Reiki Master Teacher

Advanced Reiki Training

, 1995,

William Rand

, Reiki Master Teacher
First level Reiki takes four sessions, and is $150 in advance, or $40 per session. The sessions do not have to be on consecutive days or even consecutive weeks. Classes are held by appointment only in my home in Eugene, Oregon. Call any time for more details: 541-465-9486.
Second level classes are by prior arrangement only. You must show proof of first level Reiki from any Reiki Master. Second Level Reiki is $500 in advance, and consists of two lengthy classes held at least a week apart.
Reiki Master training is also by prior arrangement. Here are what I consider the basics for teaching Master Level Reiki. The class is not a single seminar; rather it is a lengthy procedure that includes the complete Usui System of Natural Healing (Usui Reiki Ryoho).
Student requirements for Master Level of Reiki:
Lifetime commitment to Reiki.
Practice Reiki for at least one year.
Agree with and work fully to express the Reiki Principles.
Actively working on one's own healing.
Pass written and practical exams with Master.
Write a paper on Reiki.
Attend at least four Reiki I classes, and at least two Reiki II classes with Master.
Pay the Master $10,000 lifetime Reiki III fee.
Teacher requirements for Master Level of Reiki:
Lifetime commitment to Student.
Teach Reiki Principles.
Teach Reiki III symbol.
Provide basic manuals for teaching Reiki I, Reiki II, and Reiki III classes.
Teach Reiki Guided Meditation.
Teach Reiki Manifesting Goals.
Teach the Reiki Grid.
Teach the Reiki III Attunement Exercise.
Teach Reiki Psychic Surgery.
Teach the history of Reiki.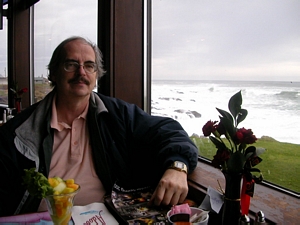 Reiki is a non-invasive, completely benign healing technique.
The word Reiki is composed of two Japanese words, Rei and Ki. Rei is the Higher Intelligence that permeates everything, both animate and inanimate. It is available to help us in times of need and to act as a source of guidance in our lives. Because of its infinite nature, it is all knowing. Rei is also called God, Jehovah, the Atman, and many other names, depending on the culture that has named it.
Ki is the non-physical energy that animates all living things. We receive Ki from the air we breathe, food, sunshine, sleep and meditation. When we die, our Ki leaves the physical body. Ki is also called chi in China, prana in India, mana in Hawaii, odic force, orgone, bioplasma and life force.
Reiki, therefore, is a non-physical healing energy made up of life force energy that is guided by the Higher Intelligence.
Reiki flows where it is needed in the client and creates the healing conditions necessary for the individual needs. It is not limited by the experience or ability of the practitioner. It cannot be misused, as it always creates a healing effect.
The source of health is the Ki that flows through and around the body. It is Ki that animates the physical organs and tissues as it flows through them and is responsible for creating a healthy condition.
If the flow of Ki is disrupted, the physical organs and tissues are adversely affected. The disruption in the flow of Ki is the main cause of illness.
Ki responds to one's thoughts and feelings. Ki flows more strongly or is weakened by thoughts and feelings. Negative thoughts and feelings are the main cause of restriction in the flow of Ki.
The mind exists not only in the brain, but also in every cell of the body. The mind also extends outside the body in a subtle energy field two to three feet thick, called the aura.
Negative thoughts collect in various locations throughout the body and in the aura. The places where negative thoughts and feelings collect is where Ki is restricted in its flow. The physical organs at these locations are restricted in function. If the negative thoughts and feelings are not eliminated quickly, illness results.
Negative thoughts and feelings in the unconscious mind/body are the greatest problem, as we are not consciously aware of them and are greatly hampered in changing or eliminating them.
Because Reiki is guided by the Higher Intelligence, it knows exactly where to go and how to respond to restrictions in the flow of Ki. It works directly in the unconscious parts of the mind/body which contain negative, Ki-inhibiting thoughts and feelings, and eliminates them.
As Reiki flows through a sick or unhealthy area, it breaks up and washes away any negative thoughts or feelings lodged in the unconscious mind/body, thus allowing a normal healthy flow of Ki to resume. As this happens, the unhealthy physical organs and tissues become properly nourished with Ki and begin functioning in a balanced healthy way, thus replacing illness with health.
Reiki treatments are available alone or combined with massage. Ask about Reiki classes!
Put more life in your years!
Robert Bike, LMT, Teaching Reiki Master
541-465-9486
Member, Associated Bodywork & Massage Professionals
Past President of the Oregon Massage Therapists Association
Reiki, EFT or Massage at My Office, Saturday Market, or Holiday Market
$80 for one hour,
$110 for 90 minutes
Shorter sessions are $1.35 per minute
Reiki or EFT Outcall: First 10 miles round-trip free, then $1.00 per mile,
with distance calculated by Google Maps.
I no longer do massage outcall.
Email Consultations: $20.00
Telephone Consultations: First session $110.00, subsequent sessions $1.35 per minute