Robert Bike, LMT

Reiki Master
Massage Therapy
Aromatherapy
While in Illinois, I took a side trip to Wisconsin with an old friend, Monica Aebly. We ate supper in Monroe and saw the cows in New Glarus.
Click on photo to see enlargement.
All photos copyright Robert Bike.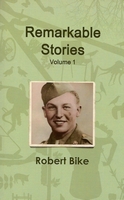 Remarkable Stories, Volume 1 by Robert Bike

From events in the lives of Tutty Baker, Abraham Lincoln, Charles Guiteau, Leonard Colby, Jane Addams and Bob Wienand come stories that will amaze you. Welcome to Volume 1 of our living history.
Only $11.99 paperback; only $0.99 ebook.