In August of 2006, my wife, my mother and I traveled to southern Indiana to visit my former minister, Bill Ping and his family.
We stayed with Sue Ping and two of her children.
The Pings live around a lake, and each member of the family has a house.
Each of the houses is very old, often 150 years or more. They travel around the area looking for old log barns. When they find one, they purchase it, and carefully dissassemble it, marking each log for later reassembly.
All of the family members have construction skills. They all work on each others' houses. The old logs are rebuilt on large lots, and are completely modern. Each home is a work of art.

Exterior of Sue's home.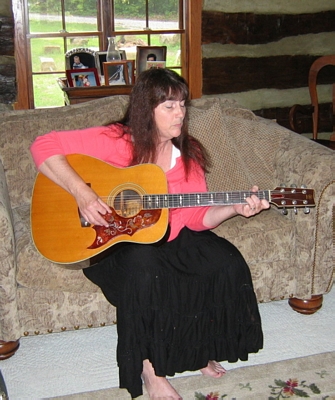 Our hostess serenading us.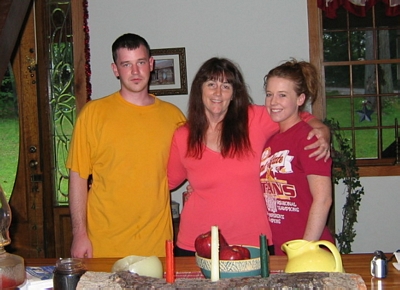 Sue with two of her children.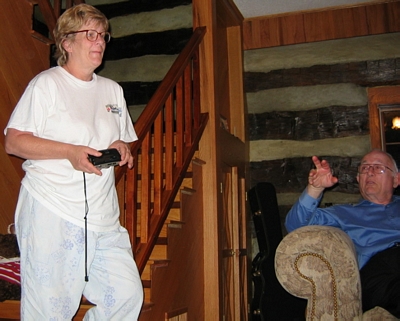 Carla with Bill.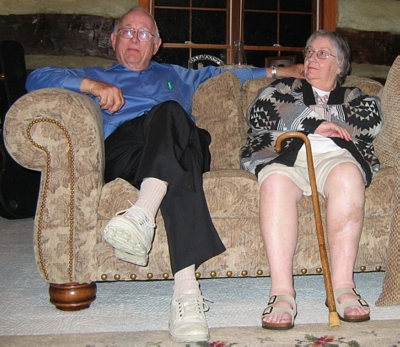 Bill and Mary Beth.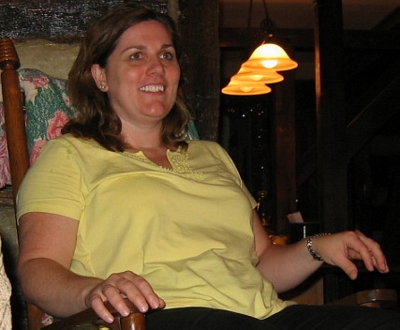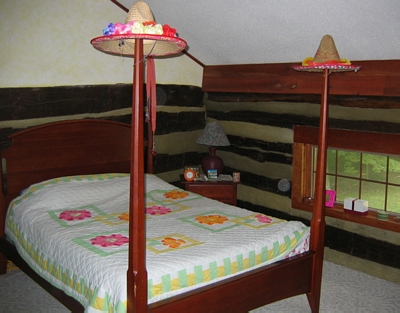 One of the upstairs bedrooms.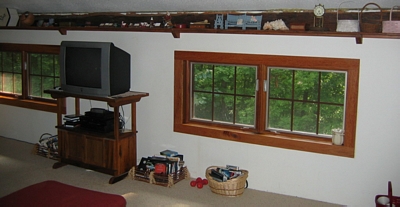 The upstairs family room.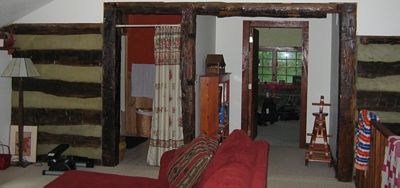 Looking from the family room toward the bathroom and bedroom.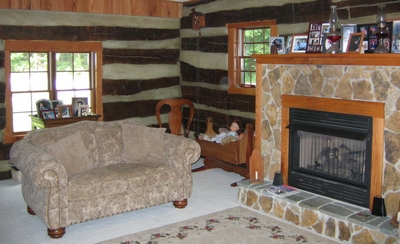 The living room.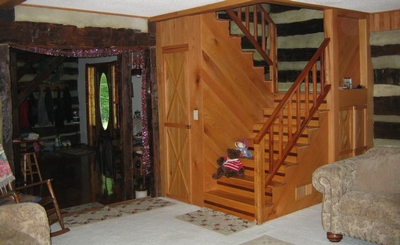 Entrance and stairs.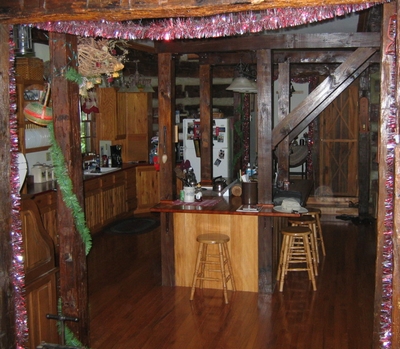 Looking from living room into the kitchen.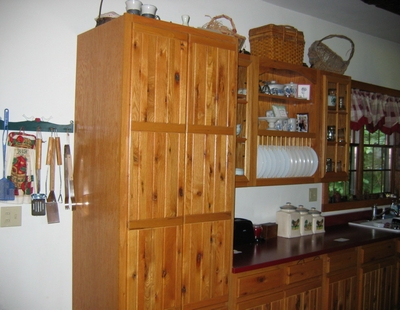 Kitchen.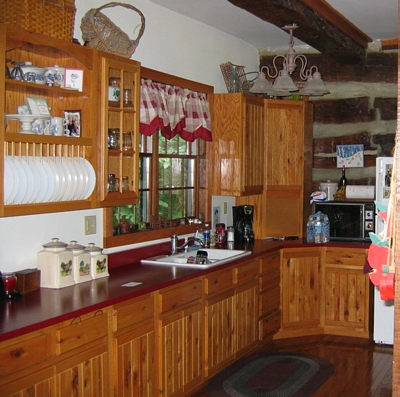 Kitchen.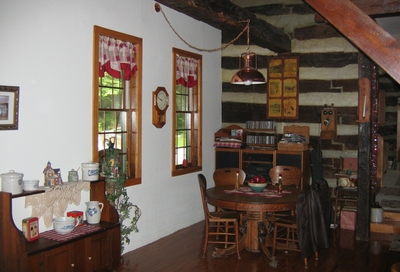 Dining area.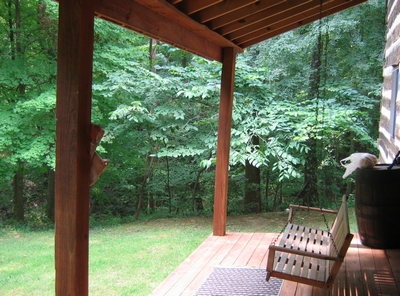 Back porch with view of the lake.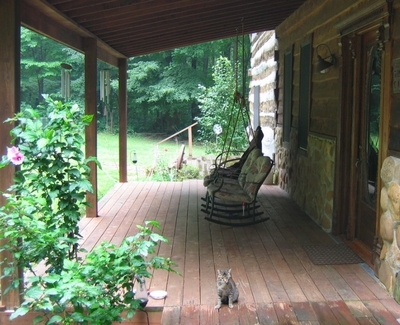 Front porch with cat.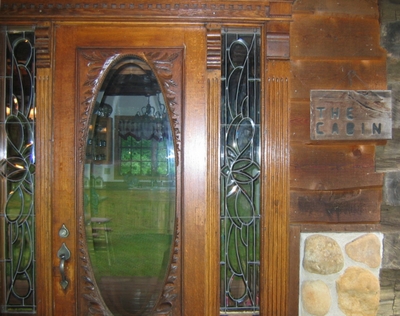 Entrance to The Cabin.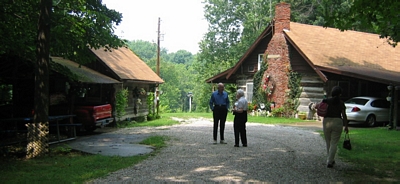 Bill's guest house and home.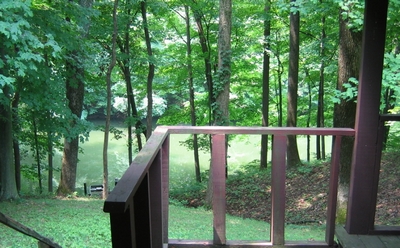 View from guest house porch looking down at the lake.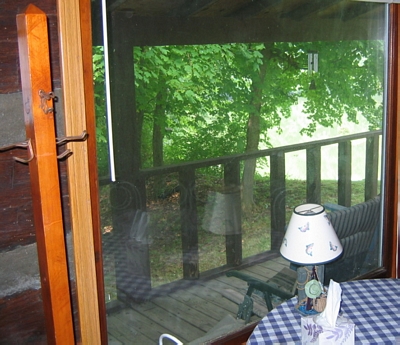 View from guest house living room looking down at the lake.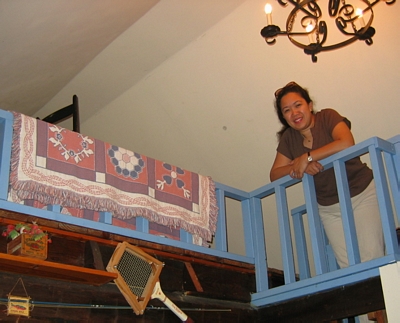 Loretta looking down from the loft bedroom in the guest house.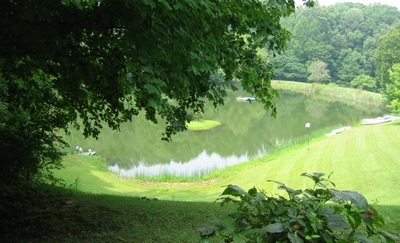 Lake Ping.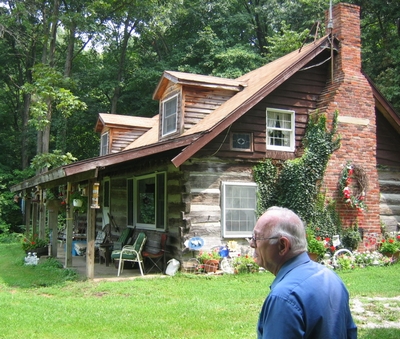 Bill in front of his house.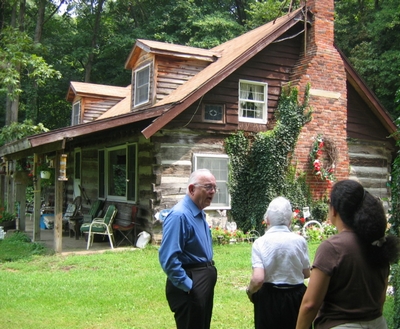 Bill telling my mother and my wife some stories.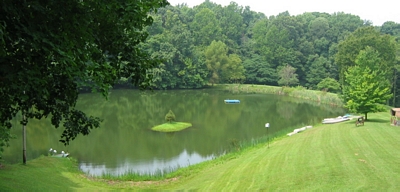 Bill's Island in Lake Ping.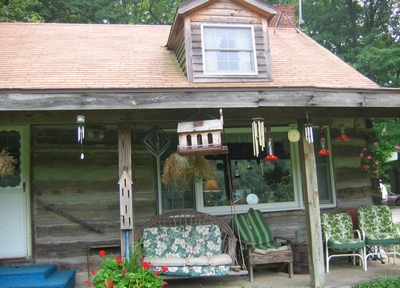 Bill's house with hummingbird feeders.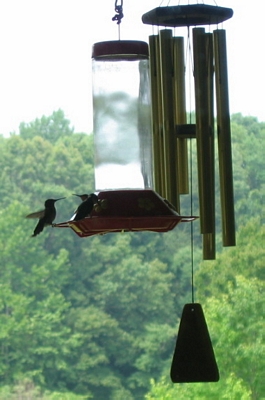 Hummingbird feeding.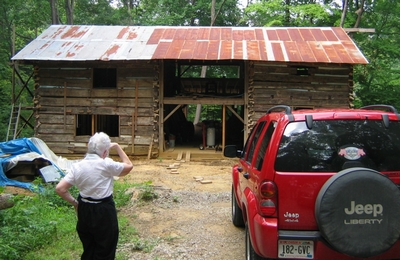 Mom looking at new construction.
Old barn logs, old rusty roof.
How will this ever be a nice home?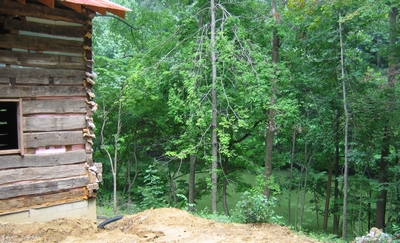 The new site is on a peninsula.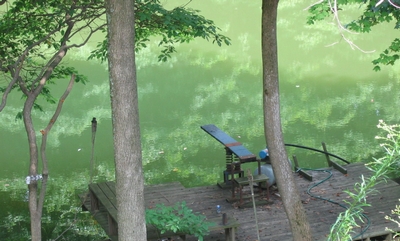 The diving board is built with truck springs.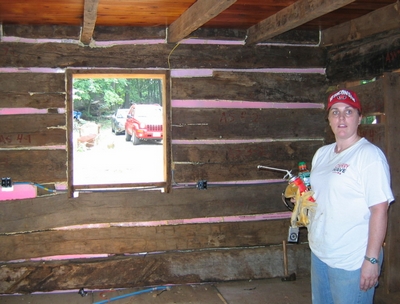 Family members use their vacations to work on the houses.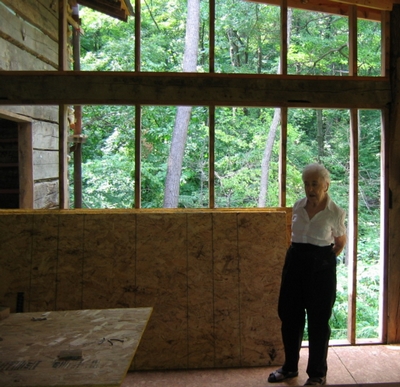 My mother inspecting the building.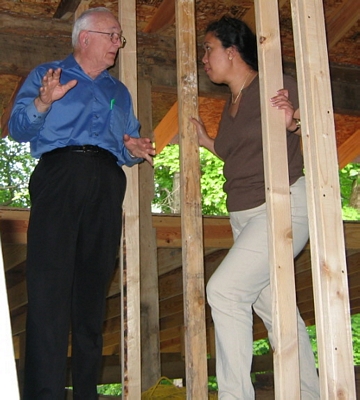 Bill telling my wife some stories.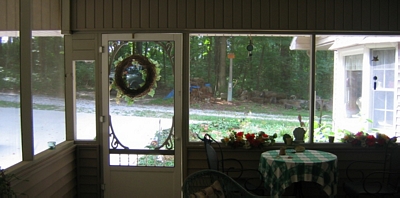 One of the finished homes.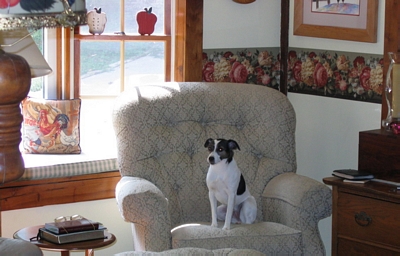 Watchdog.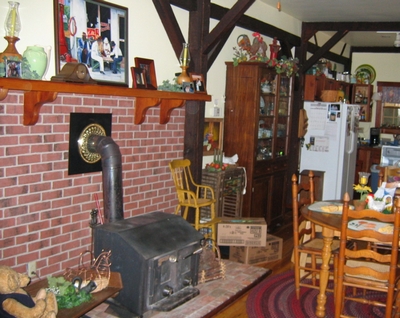 Living room.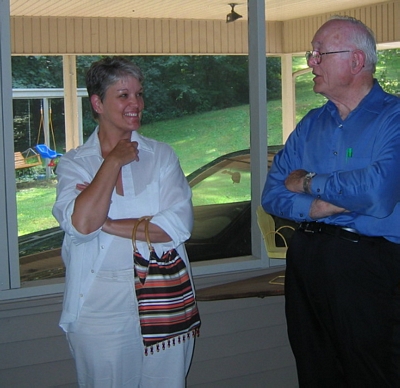 Bill telling more stories.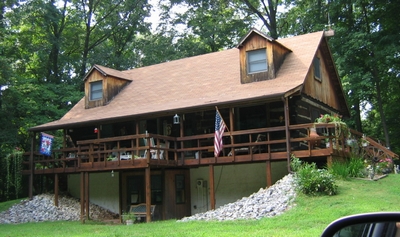 Another of the Ping homes.
Copyright 2007-2010.
Last updated March 13, 2013