I returned to Freeport for the funeral & burial of my grandmother, Rose Julia Wienand, who passed away at the age of 97.
Freeport Photos
Freeport city scenes, including city hall, Krape Park, Freeport High School, St. John Church
Friends, including Bremer, Clark, Cole, Ellis, Fiene, Fye, Janshen, Neubauer, Stees
Relatives, including Otte, Wagner
Wisconsin
Gravesites
I visited the Gravesites of relatives & friends in Illinois & Iowa, including Bike, Wagner, Wienand, Stearns, Ilgen, Kissell, Addams & Daniels.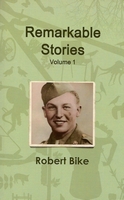 Remarkable Stories, Volume 1 by Robert Bike

From events in the lives of Tutty Baker, Abraham Lincoln, Charles Guiteau, Leonard Colby, Jane Addams and Bob Wienand come stories that will amaze you. Welcome to Volume 1 of our living history.
Only $11.99 paperback; only $0.99 ebook.
Put more life in your years!
Robert Bike, LMT, Teaching Reiki Master, Webmaster
541-465-9486
Member OMTA & ABMT