Freeport High School
Freeport, Illinois
Pretzels
Class of 1966 40th Reunion
August 12, 2006
Saturday Luncheon at the Union Dairy and Debate Square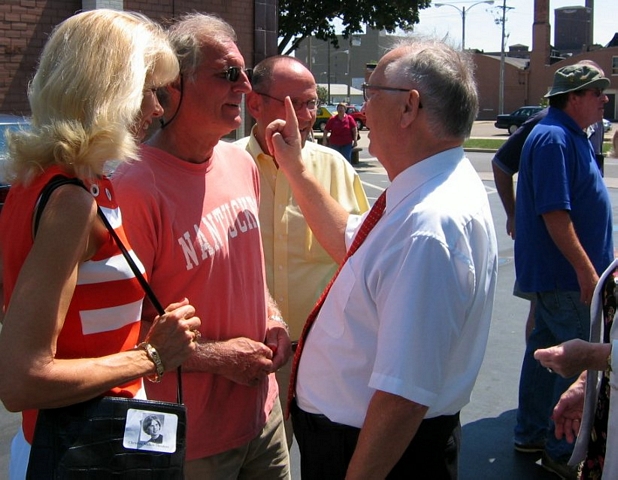 Mr. Eck with Chris Nichols, Al Nettles & Peter Frey.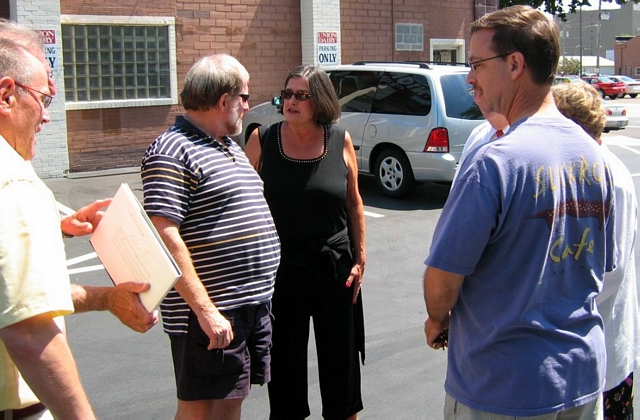 Peter Frey, Andy Fraser & Laura Jaeger Fraser, Randy Manus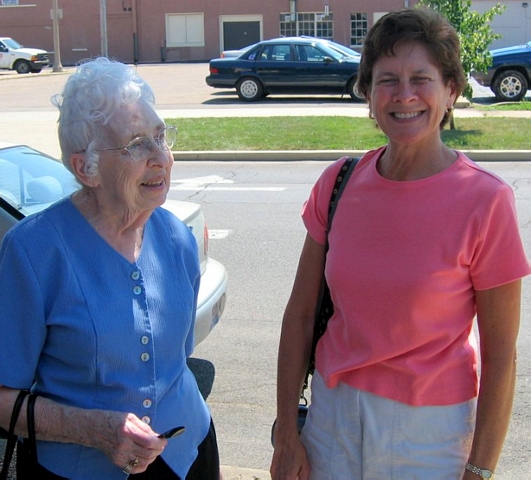 My mother chatting with our old neighbor, Jeanne Jeffrey.
Well, she's not that old, lol.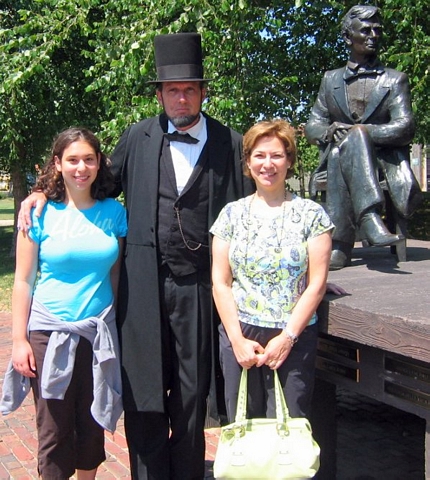 Abraham Lincoln, the 16th President of the United States, was an honored guest and speaker at our reunion, posing here with Jennifer and Mindy Fine.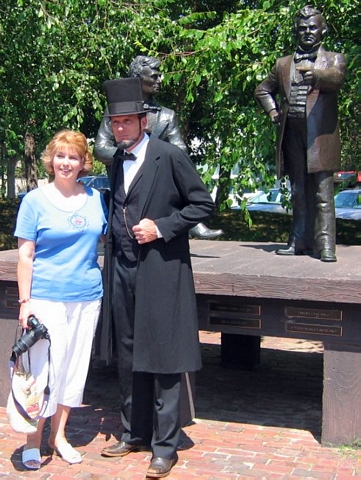 Sherry Ingram with Honest Abe.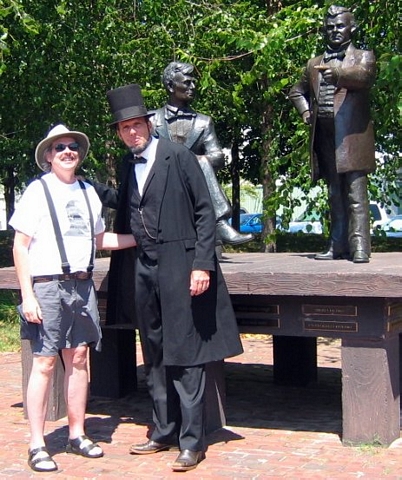 And here with me.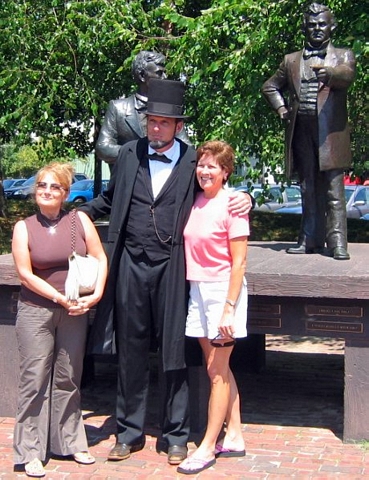 Abe surrounded by Figen Gurdol & Jeanne Jeffrey.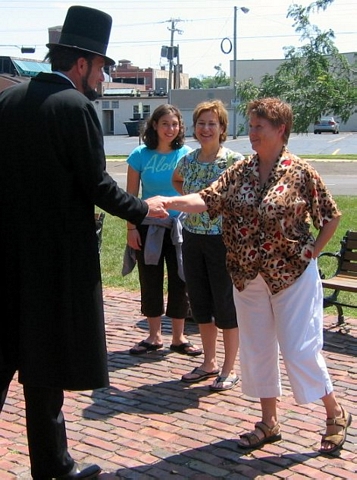 Abe greeting Debbie Reed, with Jennifer & Mindy Fine looking on.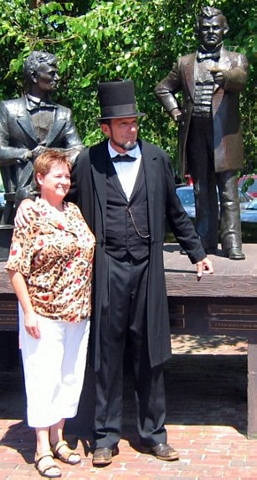 Debbie Reed with Abe Lincoln.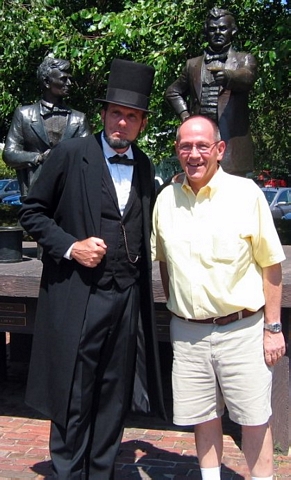 I wonder if old Abe knows Peter Frey cannot vote here?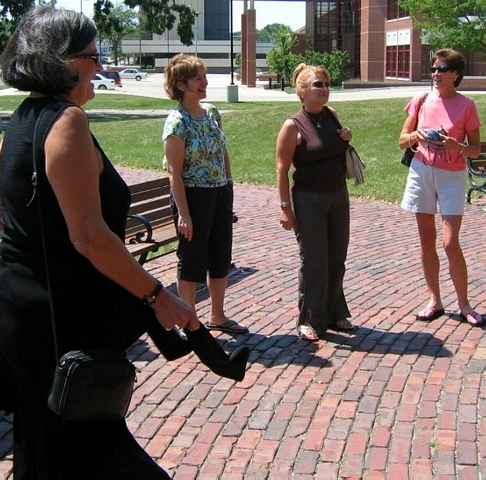 Laura Jaeger, Mindy Fine, Figen Gurdol, Jeanne Jeffrey.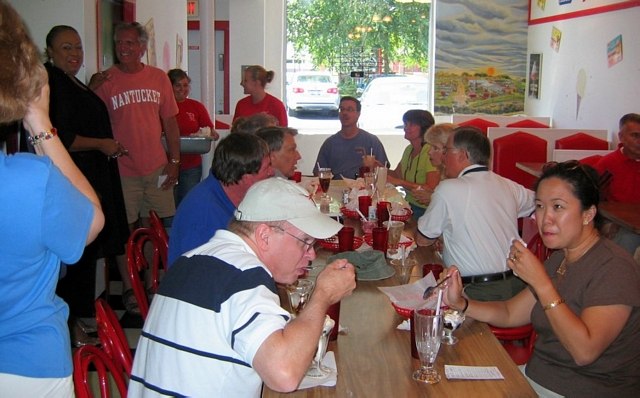 We just came for ice cream, right? On the right is my wife, Loretta Bike (Nanakuli, Hawaii, Class of 1981) who took many of these photos.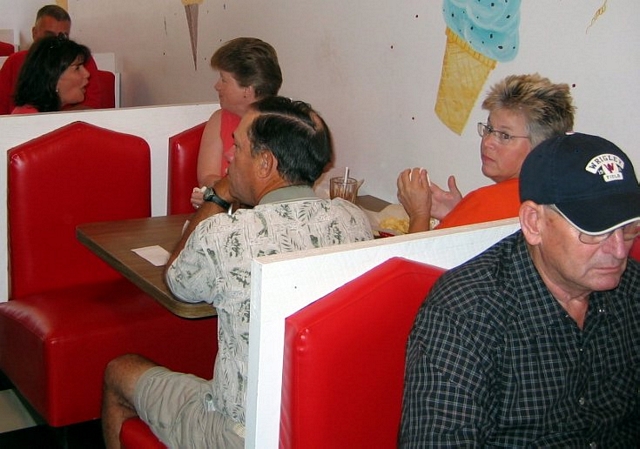 More ice cream.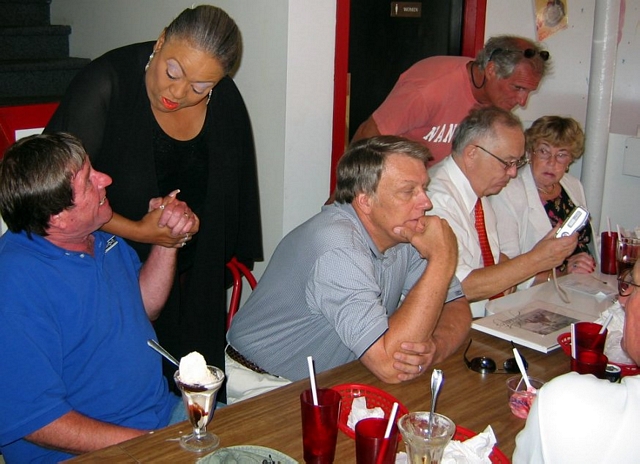 John McKinney holds hands with Linda Cole, Randy Hawley looks pensive, Al Nettles forgets all his German with Mr. & Mrs. Eck.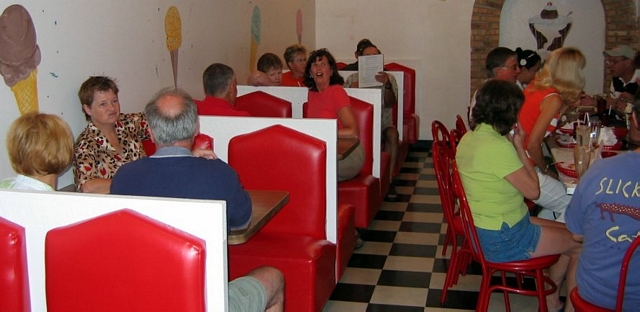 The Class of 66 socializing at the Union Dairy.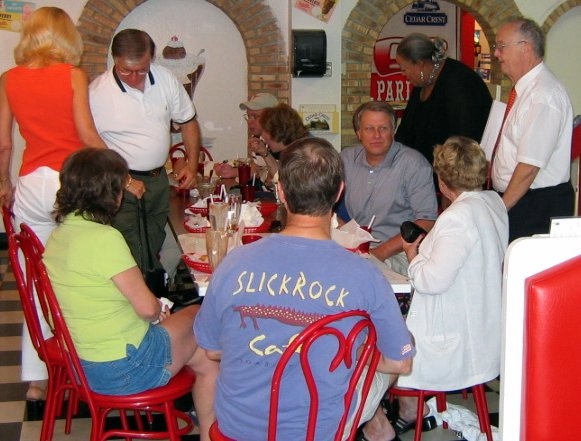 More ice cream.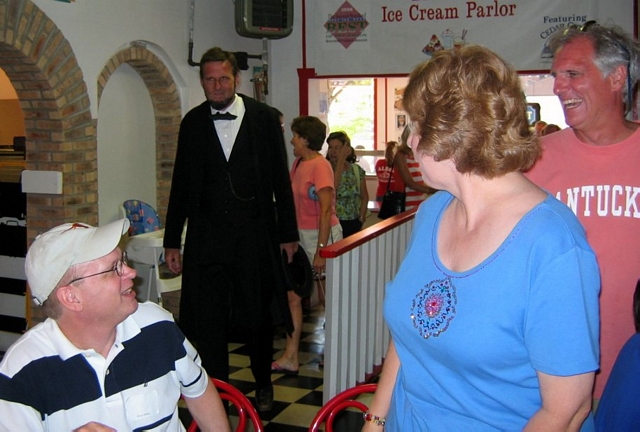 Bruce Holtan, Sherry Ingram & Al Nettles greet Abe.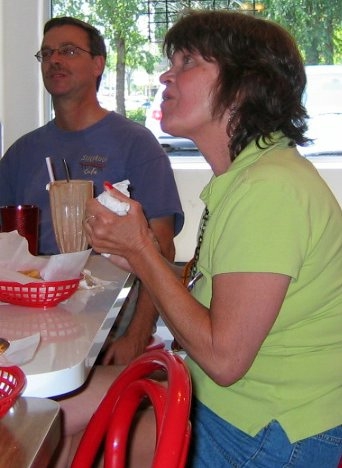 Randy Manus & Cindy Dollarhide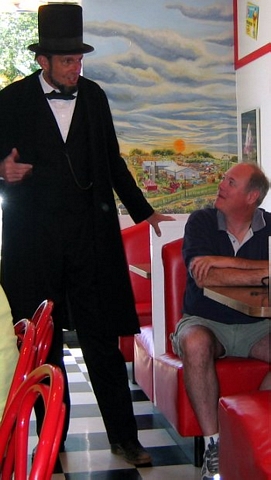 Lincoln is the ultimate politician, always shaking hands and introducing himself, even to out-of-staters.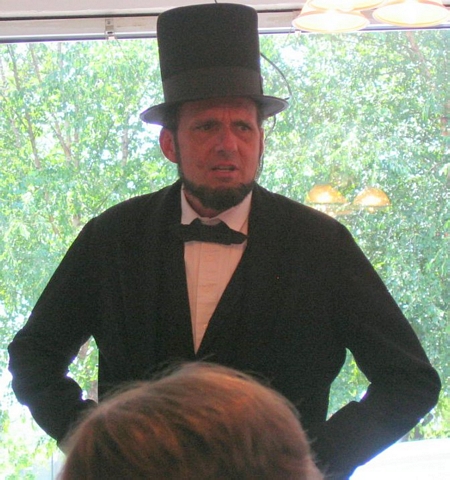 President Lincoln told us about the Freeport Doctrine, what it was, and its importance in politics in the 1850s.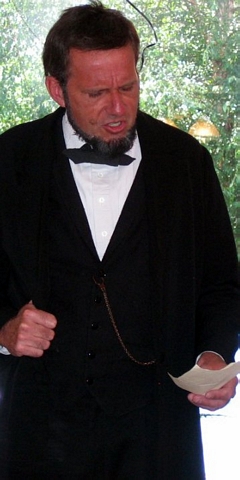 Lincoln read to us the Gettysburg Address, just an afterthought at the time, but one of the greatest speeches of all time.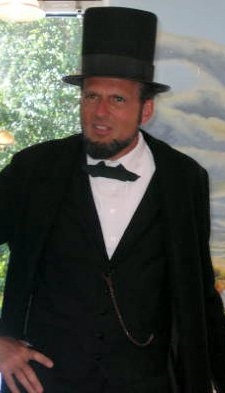 Mr. Lincoln talked about attending the Ford Theatre one evening in April, 1865, then everything went dark.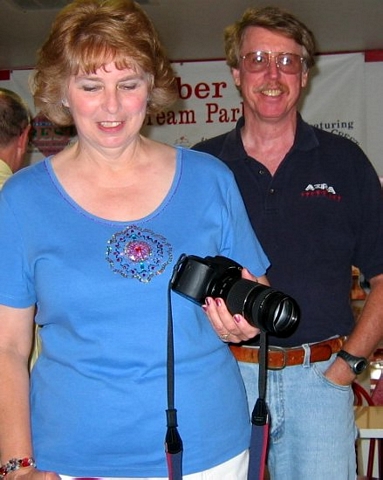 Sherry Ingram & Gregg Kaiser.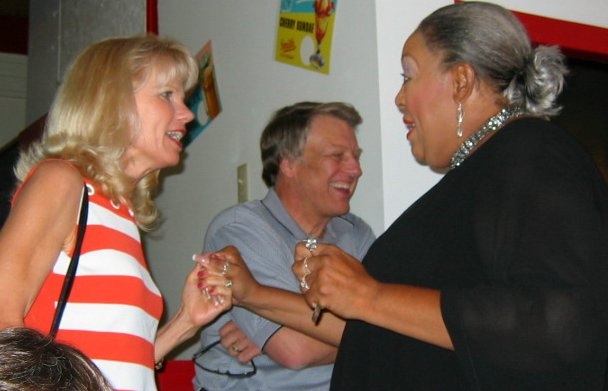 Chris Nichols, Randy Hawley & Linda Cole.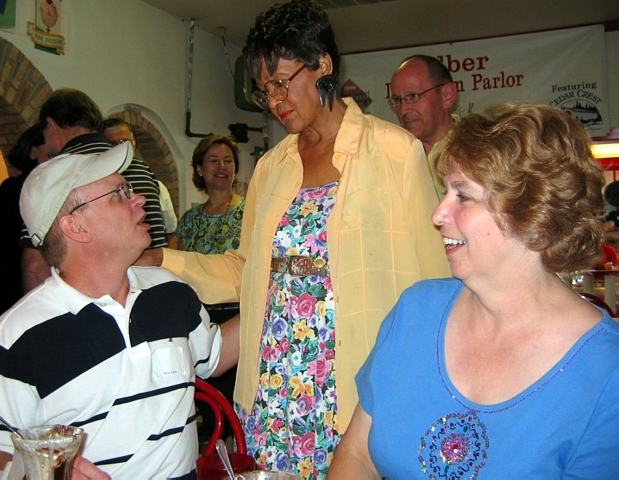 Bruce Holtan, Irma Cole (Linda's mom), & Sherry Ingram.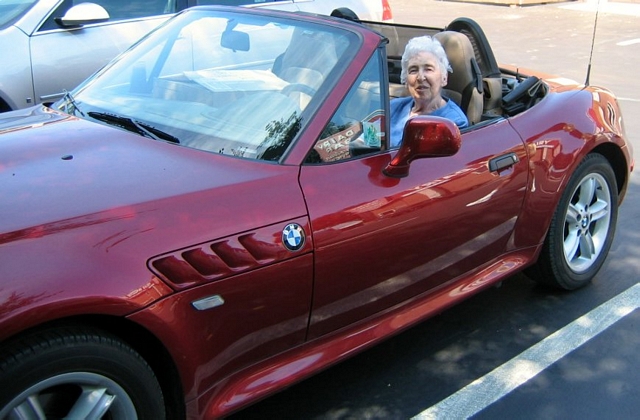 My mother stealing Al Nettles' car.


Saturday Night Main Event at the Four Seasons
Sunday Picnic at Krape Park's Flagstaff Hill
---