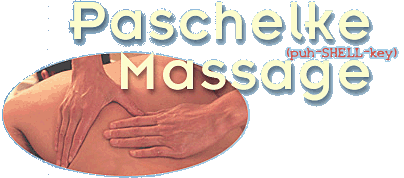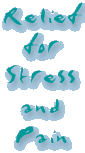 A Technique of Choice
A simple yet powerful method of massage. The results you achieve by using Paschelke Massage are not determined by your size, hand strength, or age. Achieve faster muscle relaxation with less effort and less discomfort for you clients. Be able to work on clients who want to be fully clothed.

The Ultimate On-Site Technique
Whether it be a massage booth, work site, doctor's office, health fair, church sanctuary, grocery store checkout line or stable, Paschelke Massage has been effective in relieving tension and pain. The therapeutic benefits to clients and therapist are many.

Versatile Treatment
Suitable for individuals or animals of all ages. Effective on all body types. Useful for relaxation, acute or chronic pain relief, and for body maintenance programs.




History | Massage | Animals | Wa-shelke
Book | Video | Hot Packs | Home Page

Paschelke Massage Center
Sharon Jakeways, LMT
541-933-1606
paschelkemassage@msn.com