So what defines a famous person? I've had several friends ask if I was going write about one person or another. Some people have really made their names well known. Others have done great things but gotten little recognition. The population of Freeport, Illinois, is around 25,000 people, and the city has been around for about 175 years. I've also added some other Stephenson County residents. So who to include?
To me, someone is famous if they have done something remarkable with their lives and deserve to be remembered.
I'm a prolific researcher and writer. I've already written about quite a number of Freeporters, and this page will link everyone I think should be a Famous Freeporter!
Some people have had the good fortune to be born in Freeport, but were then snatched away by their parents and never returned.
Some were born elsewhere, and had the good fortune to attend Freeport schools. Some came from somewhere and did their life's work in Freeport or did something remarkable there. And some lived much of their lives elsewhere, and retired to Freeport, died and are buried there.
I've also included certain war veterans and some who died in service.
This list will eventually include some from each category. This page will list the name, a brief description, and if I deem them interesting, a more complete biography on another page. Where there's a name but no link, check back in a few months (or years). I'm still researching! The page is alphabetical to easily find someone, not to punish George Zipf! Those listed in red are still alive, & I won't say much about them.
Also, there are many, many people profiled on various pages on this site who are not listed here. If you are searching for a particular person, try this Google Search box:
All sales go to help support this website.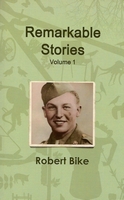 Remarkable Stories, Volume 1
by Robert Bike
Remarkable events have happened in Freeport and Stephenson County, Illinois, and remarkable people have lived there. These are stories gathered about people and events from 1835 through World War II.

By no means complete, these are overviews of lives and events which shaped our country and our world. From events in the lives of Tutty Baker, Abraham Lincoln, Charles Guiteau, Leonard Colby, Jane Addams and Bob Wienand come stories that will amaze you. Welcome to Volume 1 of our living history.

The author lives in Eugene, Oregon, and works as a Licensed Massage Therapist and Life Coach. An amateur historian, parts of these stories and many more appear on his website, www.robertbike.com.
Buy now! Only 99 cents to download in .pdf format!
---
Freeport's Mayors, brief biographies of some interesting characters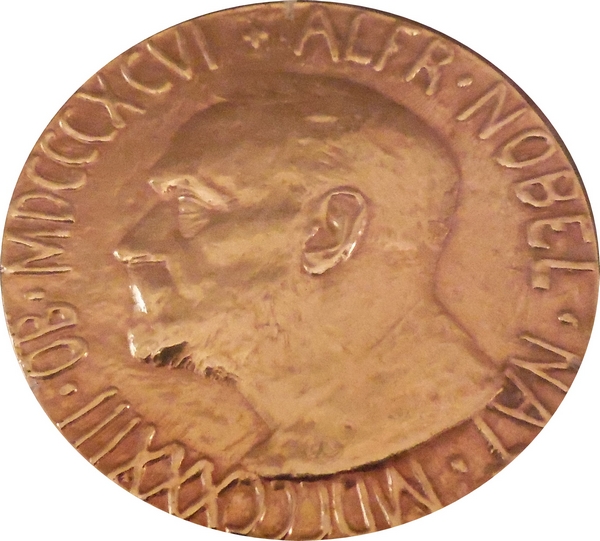 Jane Addams, of Cedarville, the first American woman to earn the Nobel Peace Prize, also in the Hall of Fame for Great Americans and National Women's Hall of Fame.
Pictured is the actual Nobel Peace Prize medal given to Jane Addams, a photograph I took at the Hull House Museum, in Chicago.
John Addams, father of Jane, state senator from 1854-1870, grain and flour miller, helped bring railroad to Freeport, President of Second National Bank of Freeport
Mark Anthony, R& B singer, produced one album "Jumpin' Off", but his 1988 single "1919 Main Street" has become a cult classic. See the Youtube video.

Barry Armstrong, Killed in Action, Vietnam War
Smith Dykins Atkins, (Jun. 9, 1835 - Mar. 27, 1913) Civil War Union Brevet Brigadier General; first man to enlist in Civil War from Stephenson County; conspicuous bravery at Fort Donelson; special assignment by General Grant, bravery at battle of Pittsburg Landing; refused to send runaway slaves back to South; defeated Wheeler's cavalry at Waynesboro; Brevet Brigadier General by special order of President Lincoln; "In all his stations as a commanding officer he was popular with both the rank and file; he was a perfect disciplinarian, and was kind and considerate to the men under him; his courage and his judgment as a strategist won their confidence, and they readily and heartily supported him wherever he went." — 1880 History of Stephenson County. The Stephenson County Civil War Monument was designed by Gen. Atkins. 20,000 people attended the dedication.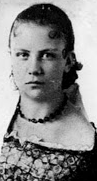 "Build them monuments of marble, surmounted with statues of Victory. Cut their names in enduring tablets of stone. Tell of their heroic deeds in story, and sing of them in song. Keep their memories green in our hearts forevermore. And yet we will not pay one half the great debt of gratitude and love we owe."—General Smith D. Atkins, Dedication of the Stephenson County Soldiers' Monument, 4 July, 1871; editor Freeport Daily Journal; postmaster; author Democracy and Dred Scott (1860) and Abraham Lincoln (1909). Married Ella Swain, the 21-year old daughter of David Lowry Swain, former governor of North Carolina (1832-35) who spent 33 years as president of the University of North Carolina. More here.
Joseph M. Bailey, 1833-1895. In 1888 he was appointed to the Illinois Supreme Court and served as Chief Justice.
Dan Balz, columnist Washington Post, author of The Battle for America 2008: The Story of an Extraordinary Election (I've read it. It's pretty good.), and Storming the Gates: Protest Politics and The Republican Revival. Dan has worked for the Post as National Editor, Political Editor and White House correspondent. He frequently appears as a guest expert on Meet the Press and Washington Week. He's a 1964 Pretzel.
Harry H. Barber, industrialist
Ken Behring, real estate developer, former owner of the Seattle Seahawk. In 2000 he founded the Wheelchair Foundation, delivering thousands of wheelchairs to those in need. Author of the 2004 book, Road to Purpose. Here is his Wikipedia page.

Arthur Fischer Bentley, philosopher, political scientist, author
Black Abe, aka, Abram Follock, the first black student in Freeport schools
William "Tutty" Baker, founder of Freeport
Charissa Bass, author of Songs of the Centuries and several geanealogical works
Reuben Baumgartner, Freeport High School Principal, "Father of Highland Community College"
Robert Bike, webmaster of this site, historian — wait, I'm not famous, get me off of here!
Van Bluemel, associate professor of physics at Worcester Polytechnical Institute.
Robert Bonebright, Killed in Action, Vietnam War
Wesley Brubaker, aviation pioneer
Horatio Chapin Burchard (September 22, 1825 - May 14, 1908), US Congressman, 1869-1879; General Manager & head teacher at Freeport Schools, 1854; School Commissioner of Stephenson County, 1857-1860; State Legislator, 1862-1866; Director of United States Mints, 1879.
Frederick H. Buttel, sociologist
Carl Cain, basketball player, Winner of Gold Medal in Basketball at 1956 Olympic Games
W.F. "Doc" Carver, of Winslow, in the National Trapshooting Hall of Fame, Wild West Show owner, showman, sharpshooter

John A. Clark, Surveyor General of the New Mexico Territory under President Lincoln
Alfred A. Cohn, journalist, newspaper editor, screenwriter, Police Commissioner of Los Angeles, nominated for Academy Award for Writing Adapted Screenplay for The Jazz Singer in 1929
Leonard Colby, Assistant Attorney General of the United States, scoundrel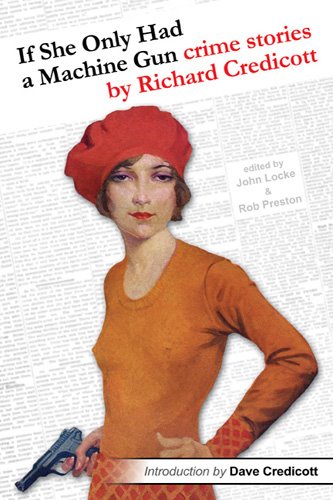 Richard Credicott, author of crime short stories published in the 1920s & 1930s. A compilation of his works, If She Only Had A Machine Gun, was published in 2011 by John Locke and Rob Preston. This book can be purchased online. Credicott was a 1924 Pretzel. The Freeport Journal-Standard published a nice review of the compilation on May 20, 2012, which I have copied here, in pdf format.
Jenny Crouse, Class of 1995, professional basketball player
McKinley "Deacon" Davis, basketball player, Harlem Globe Trotters, social worker

Theodore Demeter, Killed in Action, World War I
G. Dirksen, silversmith
Richard Wayne Dirksen, 1921-2003, was organist and choirmaster of the Washington National Cathedral in Washington, D.C. He was a 1938 Pretzel. A prolific composer, mostly choral and organ works, his 1974 opus, Vineyard Haven, was widely acclaimed. Read more about him on his Wikipedia page.
William Dole Eckert, Lieutenant General in the United States Air Force, Commissioner of Major League Baseball
Clark Eichelberger, Executive Director of the League of Nations Associations, convinced world leaders to form the United Nations, confidant of Presidents, consultant to the League of Nations Secretariat, delegate to the San Francisco Conference in 1945 that led to the formation of the United Nations, member of the committee which created the first working draft of the Charter of the United Nations, author of several books about the United Nations, one of the most famous and influential peace activists of the 20th century
Callista Flockhart, actress
A. L. Fulwider, author of The 1910 History of Stephenson County.
Luther Fulwider, Freeport High School Principal
Arnold Glasow, American humorist
A. T. Green, arrived in Freeport October 10, 1839, walking from Rockford. Counted 40 rooftops on arrival. Tailor. Appointed Postmaster by President Tyler in 1843. Studied law, admitted to bar in 1854. Early advocate of the free school system.
Charles Guiteau, assassin of President Garfield, more info here
L. W. Guiteau, arrived Freeport October 1838. Mercantile business near old train depot. Appointed Postmaster by President Harrison in 1840. Clerk of Circuit Court. Cashier of Second National Bank. First County Commissioner of Schools. Organized the Union system of graded schools, only the second city in Illinois to have graded schools (after Chicago). First Police Magistrate in Freeport. Father of Charles.
Doug Hagen, Medal of Honor winner, Vietnam
Corky Hale, musician, activist, philanthopist, born Marilyn Hecht
J. R. Harding, Captain in the Civil War. After the fall of Vicksburg, he was authorized to aid in raising a "colored regiment," and was wounded in the storming of Fort Blakeley. After the war, he entered into the clothing business.
Pat Harmon (1916-2013), newspaper reporter, Cincinnati Post sports editor 1951 - 1985; National Football Foundation & College Hall of Fame Historian, 1985-2005. Freeport High School Class of 1932.
Clare Winger Harris, 1891-1968, was the first female science fiction writer to publish stories under her own name. Her stories had strong female characters and dealt with characters on the "borders of humanity," such as cyborgs. Her collected stories were published as Away From the Here and Now in 1947. For more info, see her Wikipedia page.
Roger Hayes, a 1965 Pretzel, is author of On Point, A Rifleman's Year in the Boonies, 1967-1968 (I read it; it's excellent. And that's not just my opinion--it is used as a textbook at the U.S. Army War College.), sang & played guitar in several bands in Freeport, includes photos from this website on a YouTube video
Oscar E. Heard, 1856-1940, served on the Illinois Supreme Court from 1924-1933. He was acting Chief Justice in 1927-1928 and 1932-1933. He was an 1874 graduate of Freeport High School.
Edmund Heller, zoologist, author
J. W. Henney, manufacturer of carriages, buggies and road wagons; and later autos and hearses.
Mathias K. Hettinger (1810-1890), Hettinger County, North Dakota, named after him in 1883. Manufactured wagons and plows. Blacksmith. Founded Yellow Creek Brewery, where he made his fortune. Founded German Insurance Company, and was its first President. Grain dealer; shipped vast quantities of grain, salt and animal feed. Banker. Supervisor of Silver Creek Township. Freeport alderman.
Art "Doc" Hillebrand, member of the College Football Hall of Fame, brother of Homer.
Homer Hillebrand, major league baseball player, brother of Doc. Their father was C. M. Hillebrand, a Freeport physician and surgeon.
Kerry Hughes and Kim Hughes, twin basketball players from the class of 1970. Kerry was drafted in the 8th round by the Cleveland Cavaliers, but never played in the NBA. Kim was drafted by the Buffalo Braves in the 3rd round of the 1974 NBA draft. He played with the New Jersey Nets, Denver Nuggets and Cleveland Cavaliers. He also played in Italy for various teams. He was a head coach of the Los Angeles Clippers and an assistant coach with the Denver Nuggets and the Portland Trailblazers.
Alexander Cameron Hunt, one of the first 25 students in Freeport School in 1837, the second mayor of Freeport from 1856-1857, and the fourth governor of Colorado from 1867-1869
Joyce Salter Johnson, author of The Early Black Settlers of Stephenson County, Illinois – 1830-1930, and A Pictorial History of Early Black Settlers of Stephenson County, Illinois – 1830-1930
Robert Johnson, a 1964 Pretzel, cable TV executive, in 1980 founded Black Entertainment Television (BET), the world's first black billionaire, co-owned a professional basketball team with Michael Jordan and rapper Nelly (later sold his share to Jordan)
Clemens Kalvelage, humanitarian, founder of St. Francis Hospital and St. Vincent's Orphanage, Rector of St. Joseph's Church
Donald Keep, Killed in Action, Vietnam War
Karl Kae Knecht, political cartoonist
Robert Leon Knipschild, artist
Dexter A. Knowlton (1812-1876), arrived in Freeport January 1839. Opened General Store. In 1842 invested in real estate, culminating in the Knowlton Additions to Freeport. In 1850 elected Director of the Galena and Chicago railroad, a position he held for 13 years. Was nominated for Governor of the Free-Soil party. In 1855, he retired to New York state, where he was raised, and in 1861 he purchased the Empire Spring at Saratoga for $100,000, developing that company into the Congress and Empire Spring Company. He returned to Freeport in 1870 to be closer to his children.
Robert Koenig, philanthropist
Andrew Lancaster, Killed in Action, the Iraq War
Robert Langenstein, Killed in Action, World War I
Harry B. Liggett, winner of the Distinguished Service Cross in World War I on October 10, 1918, at Bois de Chaume, France
Abraham Lincoln, 16th President of the United States, debated Stephen A. Douglas in Freeport on August 27, 1858 for the United States Senate seat from Illinois.
George Dewey Lipscomb, author
Larry Mack, Killed in Action, Vietnam War
Richard C. Macke, Admiral U.S. Navy
Pells Manny, pioneer, farmer, inventor, manufacturer. Born in New York State in 1802, he spent seven years managing a boat on the Erie Canal. Came to Illinois in 1836. In 1838 was appointed Postmaster of Waddams Grove, a position he held for 16 years. He also farmed, and was always tinkering, trying to find an easier way to harvest grain. He was granted his first patent for the Manny Reaper in 1849. By 1852, he had nearly perfected it, and began manufacturing and selling it. At one time the Manny Reaper was in use in every state, with annual production in the thousands.
The Marx Brothers played their first comedy gig in Freeport
Jimmie Mattern (March 8, 1905 – December 17, 1988), aviation pioneer, Lockheed test pilot, his pilot's license was carried to the moon aboard Apollo 11; in 1932 set record for flying across Atlantic Ocean in 10 hours 50 minutes; in 1981 was named to Oklahoma Air and Space Hall of Fame; author of Cloud Country, his autobiography
Charles A. McCoy, winner of the Distinguished Service Cross in World War I on October 5, 1918 at Verdun, France
Gerald McClellan, boxer, second place in the 1988 Golden Gloves competition, critically injured during a fight in London on February 25, 1995, now blind, partially deaf and unable to care for himself; click on photo for fund-raiser. In 2007, he was elected to the Boxing Hall of Fame. He won the WBO middleweight champion of the world in 1990 and added the WBC middleweight title in 1993, successfully defending his titles three times. Known as the "G-Man," he is #27 on The Ring Magazine's list of "100 Greatest Punchers of All-Time." His career record was 31-3, with 29 wins by knock-out. His Wikipedia page is here.

Alexander C. Miller, telegrapher
Relman Morin, writer & photographer, winner of two Pulitzer Prizes
Gustav Niebhur, minister father of Richard and Reinhold Niebuhr, leading Protestant theologians
Zintkala Nuni, also known as Zintka, Lost Bird, and Marguerite Elizabeth Colby, infant survivor of the Massacre at Wounded Knee
Richard Otte, Killed in Action, Vietnam War
Louella Parsons, movie columnist
Ida Mary Pattison, Quality Gardens, iris grower
Preston Pearson, high school basketball and football star at FHS, played basketball at the University of Illinois, played professional football (special teams, running back & receiver) in the NFL for the Baltimore Colts, the Pittsburgh Steelers and the Dallas Cowboys, played in five Super Bowls, winning three. In 14 seasons in the NFL, he rushed for 3,609 yards, caught 254 passes for 3,095 yards, returned punts, and ran 2,801 yards on kickoff returns. He scored 33 touchdowns.
Neil D. Petsche, killed in the Iraq War
Franklin Picking, Killed in Action, Vietnam War
Jerry Pool, Killed in Action, Vietnam War
Charles Flint Putnam, officer in the United States Navy, two ships have been named after him
W. T. Rawleigh, entrepreneur, industrialist, philanthropist
A. V. Richards, soldier, astronomer, surveyor. Member of the new Signal Corps in the Civil War; accompanied Gen. Connor in August 1865 on his Powder River expedition against the Sioux, Cheyenne and Arapahoe Indians; in 1873-74 was employed by the Department of the Interior to survey and establish the southern and western boundaries of Wyoming Territory, involving 645 lineal miles of survey; in 1875 bought a controlling interest in the Freeport Journal and became editor.
William Avery Rockefeller, father of billionaire John D. Rockefeller, the richest man who ever lived
Geoff Rodkey, writer, nominated for an Emmy for his contributions to the Politically Incorrect broadcasts from the Democratic and Republican conventions on Comedy Central; wrote the 1994 episode of Beavis and Butt-Head Cow Tipping, wrote the screenplays for The Shaggy Dog, Daddy Day Camp, and the Disney Channel Original Movie, Good Luck Charlie, It's Christmas; also writes children's books.
Jerome Rohkar, stage name Gray Gordon and his Tic Toc Rhythm, band leader.
Susan Rosenstiel, Red Cross nurse in World War I
Adolph Rupp, FHS basketball coach, also did some coaching at the University of Kentucky, Naismith Basketball Hall of Fame
Nathan Salsbury, soldier, actor, playwright, co-owner of Buffalo Bill's Wild West Show
Saxby Brothers, five brothers who fought in World War Two

Charles Brewster Schofield, soldier, indian fighter, just missed Custer's Last Stand
George Wheeler Schofield, Civil War General, Buffalo Soldier, pistol designer, commander of Fort Apache
John McAllister Schofield, Medal of Honor winner, Civil War General, Secretary of War, West Point Superintendent, Commander of the Army, author
Terry Schoonhoven, artist
John Wilson Shaffer, Civil War General, Governor of Utah
Louie Shianna, Killed in Action, Vietnam War
Peter Shianna, author of Take Off—A Time for War, A Time for Love, a World War II novel; and Love Tag.
Ted Snyder, American Hall of Fame lyricist and composer
Clyde Aubra Southwick, professional baseball player
Charles Jacob Stine, 1864-1934, was a silent film actor. His films include The Ups and Downs (1914) with Wallace Beery, His New Job (1915) with Charles Chaplin and Gloria Swanson, and The Fable of the Roistering Blades (1915) also with Wallace Beery.
Daniel Carl Stover, (1839-1908), inventor, manufacturer. Produced cultivators, wind-mills and a machine to put barbs on wire fences. A major industrialist in Freeport.
William J. Sullivan, Jesuit priest, president of Seattle University, chaired the Seattle Organizing Committee for the 1990 Goodwill Games
Frank Tarbeaux or Tarbox or Tarboe, con man, adventurer, Indian scout
Winifred Taylor, author of The Man Behind the Bars
Tiffany Ellsworth Thayer, (1902-1959), actor, author, founder of the Fortean Society.
M. H. Tilden, author of The 1880 History of Stephenson County.
Ralph Tobler, expert with the bow and arrow
Spencer Tracy, actor, voted the 15th Greatest Movie Star of all time by Entertainment Weekly, 9 nominations & won 2 Oscars for Best Actor, appeared in 74 films
Thomas Johnston Turner, (April 5, 1815 - April 4, 1874) first mayor of Freeport, established first newspaper, congressman, Civil War Colonel, postmaster, district attorney
Jack Warhop, major league baseball pitcher
L. A. Warner moved to Freeport in 1855. Invented, patented and manufactured a door spring in 1875.
Raymond White, Jr., archaeoastronomer and renaissance man
Ken Wiegand, greeting cards, artist
Robert Wienand, Killed in Action, World War II, during the greatest anti-aircraft battle ever, shortening the war
Fred R. Wilkins, winner of the Distinguished Service Cross in World War I on July 4, 1918, at Hamel, Belgium
H. Woodmanse came to Freeport in 1868. Manufactured wind-mills.
O. H. Wright came to Freeport in December 1836, one of the earliest residents. He established a store; was Probate Judge, County Recorder, prominent in bringing the railroad to Freeport, and worked to get the first bridge built over the Pecatonica River.
Willie Wright, Killed in Action, Vietnam War, winner of the Silver Star
Emil Yde, left-handed major league baseball pitcher
George Zipf, Harvard Professor, Zipf's Law on frequency of words in language, author
Think someone else should be on this list? Email me at

and tell me why.
All sales go to help support this website.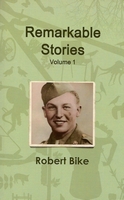 Remarkable Stories, Volume 1
by Robert Bike
Remarkable events have happened in Freeport and Stephenson County, Illinois, and remarkable people have lived there. These are stories gathered about people and events from 1835 through World War II.

By no means complete, these are overviews of lives and events which shaped our country and our world. From events in the lives of Tutty Baker, Abraham Lincoln, Charles Guiteau, Leonard Colby, Jane Addams and Bob Wienand come stories that will amaze you. Welcome to Volume 1 of our living history.

The author lives in Eugene, Oregon, and works as a Licensed Massage Therapist and Life Coach. An amateur historian, parts of these stories and many more appear on his website, www.robertbike.com.
Buy now! Only 99 cents to download in .pdf format!
Presidentially Famous
Freeport and its citizens have had an interesting and dark relationship to various Presidents. No resident has yet become President of the United States, but Freeport has had events that led to a man being elected President, a couple of first cousins to the Commander-In-Chief, a couple of visits by men who became President, and, of course, Freeport's own Presidential assassin.
On August 27, 1858, the famous Lincoln-Douglas debate was held in Freeport that resulted in the Freeport Doctrine, which led directly to Abraham Lincoln being elected President. Lincoln was assassinated on April 14, 1865. More about the debate here and here.
Charles Guiteau, Freeport born and raised, assassinated President James Garfield on July 2, 1881. More about that here and here.
President William McKinley was assassinated on September 6, 1901. The President's wife was Ida, a first cousin to Freeport High Class of 1879's Gertrude Dewalt. William and Ida McKinley had stayed at her uncle John Dewalt's home in Freeport during a visit in 1895.
President Theodore Roosevelt visited Freeport twice, in 1903 as President, and in 1910. On October 14, 1912, while Roosevelt was running for President, a stalker shot Roosevelt in the chest with a .38 caliber revolver. The 50-page text of his campaign speech folded over twice in his breast pocket and a metal glasses case slowed the bullet. Roosevelt went on with his scheduled speech. He spoke for about 90 minutes, showing his bloodied shirt to the crowd and remarking, "It takes more than that to kill a bull moose." After the speech, he went to the hospital. The bullet lodged between his ribs, and as it would be too risky to try to remove it, the bullet remained in Roosevelt's body for the rest of his life. He spent about two weeks recuperating before heading back out on the campaign trail. More about his visits to Freeport here. Edmund Heller, born in Freeport on May 21, 1875, co-authored a book with Roosevelt.
President and Mrs. Herbert Hoover visited Freeport on a campaign tour on November 5, 1932. On November 19, 1928, President-elect Hoover went on a goodwill tour of several Latin American countries. While in Argentina, he escaped an assassination attempt by Argentine anarchists who tried to blow up his railroad car.
One of President Ronald Reagan's first cousins was John James Wilson, a Freeporter who is buried in Calgary Cemetery. Another first cousin in Freeport was Elizabeth Mary Wilson, whose son Jimmy Dillon was Killed In Action in WWII. An assassination attempt on March 30, 1981, on Reagan's life was unsuccessful.
And, Class of 1965's Roger Hayes (listed above as an author) is a third cousin, three generations removed, from the 19th President Rutherford B. Hayes, upon whom no assassinations were attempted, to my knowledge, during his term from 1877 to 1881.
An interesting history of Freeport's connection to Presidents, most of whom were assassinated, or an attempt at assassination failed. Coincidence?
---