The Class of 1867
Jennie Bowen moved to Savanna.

Leonard Colby, Beatrice, Nebraska.
Emma Hent married Mr. McCutcheon, and moved to Des Moines, Iowa.
Charles R. Sheetz became a physician in Freeport and later Algona, Iowa.
Emily Sheetz married Mr. Martin, and lived in Freeport and later Amboy, Illinois.
---

Leonard W. Colby enlisted as a teenager and fought in the Civil War as a private, then rose to become a general; he served two terms in the Nebraska State Senate; he led troops in the Indian Wars; he served three years as our nations second highest legal officer, the Assistant Attorney General of the United States, became a very wealthy man through his legal skills, and closed out his career as a judge.
He was also a kidnapper, adulterer, embezzler and possibly even a rapist.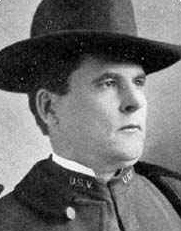 Leonard W. Colby was was born in Cherry Valley, Ohio, on August 5, 1848. His parents, Rowell and Abigail Colby, moved the family to Silver Creek Township, Stephenson County, Illinois, in December of 1849. Abigail was the daughter of Major William Livingston of Massachusetts.
Leonard grew up working on the family farm. In 1863, at age 15, he enlisted as a private in Company B, 8th Regiment, Illinois Volunteer Infantry. He was wounded in the siege at Mobile. He captured a Confederate flag in the charge at Fort Blakely, Alabama.
Leonard Colby graduated from Freeport High School in Freeport, Illinois, in 1867. In the fall of 1867 he entered the University of Wisconsin, and graduated with the highest honors in his class in 1870, earning B. A. and C. E. degrees.
He then went to law law school at the University of Wisconsin, graduating in 1871, again with the highest honors of his class, with the degree of LL. B., and was admitted to practice at the Wisconsin Supreme Court.
On June 23, 1871, he married Clara D. Bewick, a native of London, England, at Madison, Wisconsin. He was always the love of her life, though he didn't always return the favor. They had three children: Ada May, Clarence, and Marguerite Elizabeth.

Leonard and Clara Colby moved to Beatrice, Nebraska in November 1871. Clara was smart and independent. She was a suffragist, working to bring women equal rights. She was close friends with Susan B. Anthony and Elizabeth Cady Stanton. She owned and was editor of The Woman's Tribune, a suffragist newspaper.
On June 25, 1875, Colby earned a commission to First Lieutenant of Infantry in the Nebraska State Troops, and served in the Sioux and Cheyenne Indian wars. In June of 1877 he earned a commission as Captain of a company of mounted rifles.
Colby was elected to the Nebraska State Senate in 1877-1878.
In 1878, Colby commanded a battalion in a 500-mile march against hostile Indians in Nebraska, Wyoming and Dakota.
In August, 1880, he was commissioned Captain of the Beatrice Guards. In July, 1881, he became Colonel of the 1st Nebraska Infantry Regiment.
In March, 1882, the Burlington and Missouri River Railroad workers went on strike. (They wanted $1.50 per day instead of the $1.25 they were being paid.) The original strikers grew from 75 to 3000. Omaha was put under Martial Law. Colby was put in command of the Nebraska State Troops and six companies of United States Regulars to quell the strike.
Colby was again elected to the Nebraska State Senate in 1887-1888.
From 1887-1896 Colby held the office of Brigadier-General, with command of the Nebraska State Troops, two infantry regiments, a troop of cavalry and a battery.
In 1890-1891, Colby led his troops during the Sioux Indian uprising. For the successful conduct of this campaign he received a gold medal from the State of Nebraska for gallant service.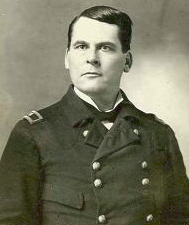 President Harrison appointed Leonard Colby to be Assistant Attorney General of the United States from 1890-1893.
In July, 1894, General Colby was again called into service to suppress the strike at the South Omaha stock yards.
In 1895 he was an attorney at Washington, D. C., for the Creeks, Cherokees, Seminoles and four other Indian tribes, and won suits against the government for nearly $7,000,000.
In December of 1896, Colby organized the American-Cuban Volunteer Legion, with headquarters at Matamoras, Mexico, and during the next year mustered, armed and equipped 25,000 volunteers for the establishment of the Cuban Republic.
On June 3, 1898, President McKinley commissioned General Colby to be Brigadier General of the United States Volunteers to serve in the Spanish-American War.
General Colby was first in command at Chickamauga Park, Georgia, at Anniston, Alabama, and in January, 1899, at Havana, Cuba.
General Colby returned to Washington in February, 1899, to be mustered out.

After the Spanish-American war, Leonard Colby went back to practice law in Nebraska, Kansas, Colorado, Dakota, Idaho, Wyoming, Missouri, Iowa and the Western Territories, with offices at Beatrice, Nebraska, and Washington, D. C.
Leonard and Clara divorced on March 30, 1906.
Leonard married Marie H. Miller on June 4, 1906. They had one child, Paul Livingston Colby.
Colby became a Nebraska District Judge in Nebraska's 18th District from 1921-1924.

Leonard W. Colby died on November 18, 1924, at Leavenworth, Kansas.
Now that's Leonard Colby's official resume.
The true, remarkable story of General Colby's life is told in my book, Remarkable Stories, Volume 1. Only 99 cents to download in .pdf format or $11.99 in paperback.
---
David and Sophronia Parsons were instructors at FHS in 1867.

---
Click on any year in the chart below to see the class and other info,
such as postcards, people and events from that year.