The Class of 1988

Barbara Aaby, Torri Abraham, Michele Abramowitz, Amy Aeling, Daniel Alber, Scott Anderson, Christan Arnold, Sidney Ashmore, Elisabeth Ayer,
Steven Babcock, Ted Bach, James Bacher, Tina Bahr, Stewart Baker, Kurt Bardell, Jason Barmore, Matthew Barney, Jan Barrick, Brenda Beard, Dwight Beard, Cyril J. Beatty, Noelle Beddow, William Becht, Rodney Beverley, Susan Bicking, John Bigelow, Bradley Blair, Andrea Blankenhorn, Dawn Bloom, Brian Boeke, Justine Bonjour, Jerry Boomgarden, Nanette Boyett, Tom Bradbury, Eric Brendemuehl, Christina Brookman, Gennifer Brown, Mary Bruce, Cheryl Busch, Thomas Byerley, Andrew Byrnes,
Jamie Campbell, Maria Cannova, Tricia Carr, Laurie Cassidy, Chittakone Chansamone, Virasith Chansamone, Leslie Chaplin, Marilyn Choumont, Travis Clark, David Conway, Carolyn Cook, Scott Corbin, Jennifer Cote, Jennifer Cox, Ulanda Crawford, Heidi Crowell, Aimee Cuplin, Sherri Cuplin,
Lori Daniels, Shawn Danhouser, Kelly Denton, Brian Derr, Janet Detwiler, Amy Dewey, Jessica Diehl, Jori Diestelmeier, Tonjua DiModica, Donald Ditsworth, Mark Dodson, Mary Jo Domino, Theresa Downey, Della Drake, Kelly Dunn,
Monica Edler, Angela Evans, Aimee Ewinger,
Dennis Faulkner, Shane Flack, David Folgate, Craig Fransen, Joel Fromi,
Kerry Gahm, Dawn Geiseberger, Jodi Gennusa, Robert Gerdes, Rose Gerloff, Linda Gillespie, Jeffrey Gorham, Terrence Greene, Drake Gross, Da'Neil Grossman, Kristine Guenther, Chad Gugger, Katherine Guntermann, Natalie Gurow, Andrew Gustafson, Marcia Gustafson,
Cherry Hagan, Nanci Harrington, Beth Hartman, Saida Hasankolli, Chad Hasting, Janice Hawkins, Christina Hayenga, Christine Haynes, John Heilemeier, Vicky Heilman, Margaret Heine, Amy Hendrickson, Joseph Henk, Catherine Henning, Chris Herbig, Larry Hill, Ted Hill, Clay Hinrichs, Richard Holbert, Amy Hornbeak, Kimberly Hovorka, Lucas Hudson, Barbara Hunziker, Melinda Hutmacher,
Beth Jackowski, Steven Jackson, Babette Jamison, Deborah Johnsen or Johnson, Gregory Johnson, Karen Johnson, Todd Johnson, Kelli Johnston, Bradley Julius,
Denise Kahler, Bradley Kaiser, E. Stephen Keister, Steven Kenneke, Keith Kentner, Karen Kerr, Steven Kielsmeier, Kelly Kirkpatrick, Aaron Klepper, Sean Klinger, Josh Kolb, Lynn Kraft, Norma Kraus, Tricia Krupke, Danny Kubitz, Troy Kueter, Kris Kuhlemeier,
Jodi Lamm, Dennis Lawson, Kathleen Leahy, Joel Lee, Rana Lehr, Kimberly Lohr, Michael Love, Tommy Lower, Jenel Luy,
Chuck Manske, Jose Mareo, Todd Marsh, Karen Martin, Kathryn Martin, Lisa Maves, Rourk McCue, Emily J. McElroy, Sean McFarlane, David McIlvanie, Chad McKinney, Michael McNeive, Shawna McNett, Jamal Meeks, Douglas Metz, Stephanie Meyers, Torri Meyers, Patricia Michael, Kathleen L. Miner, Rebecca Moeller, Valerie Jane Mong, Jill Monigold, Jennifer Morton, Emily Mosher, Shari Mucia, Melinda Mulbrook, Beth Munda,
Cheri Namio, Michelle Nauman, David Neff, Traci Nevenhoven, Dung Trung Ngo, Kari Nicholson, Karla Niemann, Amy Norman,
Michael Oerth, Samone Offard, Chad O'Mara, Kristin Orde,
Lisa Palmer, Dennis Parks, Mark Pasch, Dawn Paulson, Marsha Pearson, David Pehl, Randall Perry, Michelle Peters, Timothy Pettit, Andrew Pfeiffer, Anthony Picha, Juliette Plager, Brenda Probst, DeMarian Pruitt, Angela Pudlas, Alisa Putnam,
Joseph D. Raney, Brenda Raymond, Dawn Raymond, Kenneth Redmore, Gerald Reed, Michael Reed, Rachel Resnick, Debra Rice, Jeffery Richards, Angela H. Richardson, Dawn Richter, Brian Riese, Marcy Rivinius, Bill Robinette, Geoffrey Rodkey, Yolanda Rodriguez, Tracey Rodriguez, Tracey Rosenstiel, Brad Ross, Nick E. Rowe, Tracey Runte, Joel Ruthe,
Jennifer Sager, Chad Savoure, David Schober, Bill Schuler, David Schwartz, Blair Senneff, Johnnie Shaputis, David Sharelis, Tina Shenberger, Sonja Simmons, Derek Slayton, Susan Smith, Sherry Smull, Jody Spratler, Renee Stabenow, Kimberly Stake, Robert Starr, Mark Stebbins, Nancy Stokes, Sandra Strohecker, Lora Stukenberg, Angela Swank,
Tamara Thayer, Rochelle Thomas, Terrance Thomas, Mickey Thompson, Selina Thompson, Michael Thruman, Todd Tischer, Rebecca Tobin, Nicole Townsend,
Teresa Van Brocklin, Angie Van Raden,
Amy Wagner, Brenda K. Walker, Elizabeth Wallmo, Monty Witt, Lori Witynski,
Paula Sue Yates.
Partial list.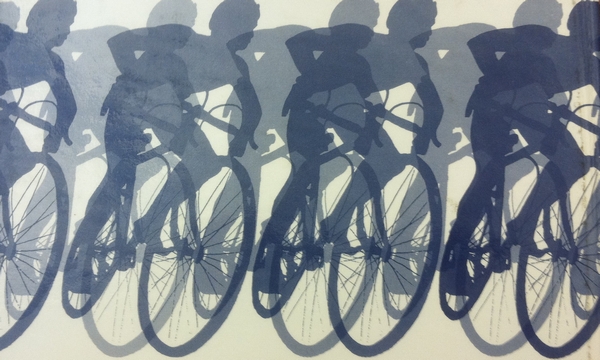 ---
Click on any year in the chart below to see the class and other info,
such as postcards, people and events from that year.