The Class of 1898
Pearl Adleman, Laura Aurand,
Minna Bamberger, Roy Bennethum, Bessie Best, Cora Betts, Edna Bosdorf or Botdorf, Florence Briggs, Edwin Brown, Fred Brubaker, Riley Burdette, Emma Burkhardt,
Alfred A. Cohn,
Alvin Dunn,
Ethel Fahr,
Bertha Gardner, Mable Goddard,
Emily Heard, Cora Hoefer, Philip Hoffman, Mattie Howe,
Howard Kintzel, Edith Kleckner, Bessie Krape, Edna Krohn, Margaret Kruse,
Bertha Lachmacher,
Mabel Matter, Wardie McClees, Mabel Mease, Flora Morgan, Florence Munn,
Helen Read, Blanche Reitzell, Anna Roth, Edna Runner,
Alda Saxby, Florence Serfass, Anna Smith, Jessie Smith, Alice Stoskopf, Fannie Sweatt,
Gertrude Welch, Paul Wheeler, Ada Wirth,
Mamie Youngs,
Anna Zimmerman.
---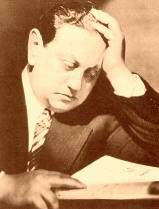 Alfred A. Cohn was born March 26, 1880, in Freeport, Illinois, and graduated from Freeport High School in 1898. Cohn was a journalist, newspaper editor, publicist, screenwriter, and Police Commissioner of Los Angeles. He is best remembered for his Academy Award nomination for Best Writing - Adaptation for The Jazz Singer in the first Academy Awards in 1927.
After high school, Cohn moved to Cleveland, Ohio where he began work as a newspaper editor and journalist. He got married in Cleveland; he and Grace had three children. He then moved to Galveston, Texas where he ran a newspaper.
He moved to Arizona and participated as Secretary to the Arizona Constitutional Convention which led to its statehood in 1912.
Cohn moved to Los Angeles and began writing for Photoplay and other California publications.

He wrote an article in a the March 1916 issue of Photoplay, titled, "What They Really Get - NOW!," alluding to the high salaries paid to Hollywood stars. He was soon to share in the riches.
Cohn began writing regularly for Photoplay. Some of the other articles that he wrote include, "A Film Newspaper in the Making"; "Broadway, Cal. (The West Coast's Great White Way)" September 1916; "Harvesting the Serial (real romances of the "Continued-next-week")" February 1917; "The Middlemen of the Movies" March 1917; "A Photo Interview with Douglas Fairbanks" October 1917; "The Reformation of 'Wally'" December 1917; "Eliza + Susan = Zasu (Zasu Pitts)" April 1919; "What Every Girl Wants to Know" June 1919; and "How Talkies are Made" April 1929.
In a Photoplay article in September of 1917, Cohn explained comedy writing: "Thousands, perhaps hundreds of thousands of writers have wondered why they haven't been able to sell a comedy scenario to one of the big film companies. The chief reason is that there is no such thing as a scenario or script of a slapstick comedy. No continuity is written and the writers do not write. In one of the biggest comedy plants, a staff of about twenty is employed. Yet perhaps not more than a few of these writers have ever written anything, or could if their lives depended upon it. The finished product is the result of conference work."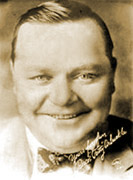 Cohn also did an interview with Roscoe "Fatty" Arbuckle in the June 1919 issue of Photoplay about producing comedy, "A two-reel comedy to be successful must have a dozen laugh producing situations or 'gags' and must never lag for a moment. The same plot can be done over and over again in the so-called features but the comedy without new gags is a failure. That's why most comedy directors, after a while in the business, go around talking to themselves instead of giving out interviews. It's a hard life." Arbuckle was one of the best known comedians of his era, but became better known for a criminal investigation after an intoxicated woman died after partying at his hotel. He was accused of raping and killing her. He was acquitted, and the jury apologized to him, but his career was ruined.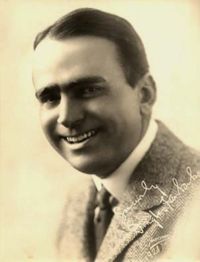 Cohn was a prolific writer, and was soon recognized for his abilities to promote actors. In Douglas Fairbanks: In His Own Words by the Douglas Fairbanks Museum, Keri Leigh wrote, "As might befit a silent film star a few of the stories are told with images rather than words. Two such examples are Why I was Disappointed In The Grand Canyon from the February 1918 Ladies Home Journal, and a spring 1919 Photo Interview with Douglas Fairbanks. The latter depicts a day in the life of Doug Fairbanks: being tailed everywhere he goes by scribe Alfred A. Cohn, a tired man who is desperately trying to keep up with his subject. After a thorough workout, a swim, a drive, climbing a few buildings, and being hung upside down from a balcony, the poor reporter winds up being rushed to the hospital suffering from total nervous exhaustion!"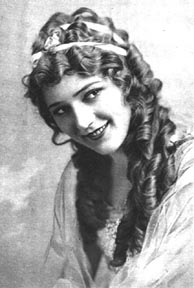 Cohn was more than a 'tired man' as far as Hollywood was concerned. In Without Lying Down: Frances Marion and the Powerful Women of Early Hollywood, Cari Beauchamp writes, "Paramount put the full resources of its publicity department behind the film (Stella Maris, 1918), and theater owners received sample postcards to send to customers, suggestions for store tie-ins, and life-size cardboard cutouts of Mary (Pickford). Alfred A. Cohn, who had written articles praising Mary, Doug (Fairbanks), and Mickey (Neilan) for Photoplay, was hired as Mary's personal publicist. Cohn prided himself in having friends in high places, such as President Wilson's personal secretary Joseph Tumulty." Tumulty's position would later become known as Chief of Staff.
Besides his close connection with the White House, Cohn socialized with Mary Pickford, Douglas Fairbanks, Charlie Chaplin and D. W. Griffith.

In the 1920s, Cohn began working as a writer within the movie industry, first doing title cards for silent films and later, scripts and adaptations. From 1923 to 1934, he was a prolific writer and wrote more than 100 scripts, roughly 40 of which were produced into films.
In late 1923, The Unknown Purple was released. Cohn wrote the silent film titles and edited the film.
In 1925 Cohn was the screenwriter for His People.

On November 15, 1926, his screenplay and story Flames was released. Starring Virginia Valli, Eugene O'Brien, Jean Hersholt, Bryant Washburn, George Nichols, Boris Karloff and Cissy Fitzgerald, a review in Variety called it "A first rate commercial production."
In 1927, he wrote a screenplay adapted from a popular play, The Cat and the Canary. It was an extremely popular comedy with Laura LaPlante, Creighton Hale, Gertrude Astor, Flora Finch, Tully Marshall, Forrest Stanley, Lucien Littlefield, Martha Mattox, Arthur Edmund Carewe and George Siegmann.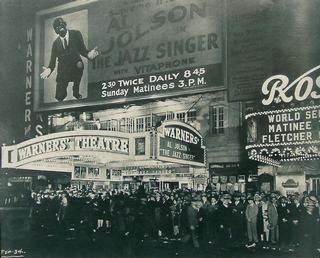 His work on adapting The Jazz Singer, one of the first motion pictures with sound, from a play and short story by Samson Raphaelson, led to his first and only nomination for an Academy Award. The Jazz Singer opens with the young son of a Jewish cantor singing in a saloon. His father demands that he become a traditional cantor, but the son runs away from home and becomes the jazz singer, played by Al Jolson. The Jazz Singer was declared ineligible for Best Picture at the inaugural Academy Awards in 1927 because it was thought that it would be unfair for a talkie to compete against silent films. The film garnered only one nomination, Cohn's for Best Writing - Adaptation. They awarded The Jazz Singer a special award.
The Oscar nomination garnered Cohn a lot of attention and fame. In 1929 he worked on an amazing 12 films. Then his interests changed, and while he did some movie work until 1934, he did some other writing, as well.
He was a Delegate to the Democratic National Convention from California held at the Chicago Stadium in Chicago, Illinois, from June 27 to July 2, 1932, resulting in the nomination of Franklin D. Roosevelt of New York for President, and John Nance Garner of Texas for Vice-President.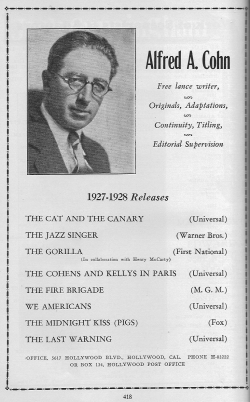 Gun Notches: The Life Story of a Cowboy-soldier by Captain Thomas H. Rynning, as told to Al Cohn and Joe Chisholm, was published in 1932. This book deals with many of the Arizona outlaws whom Captain Rynning pursued while with the Arizona Rangers.
In 1934, Take The Witness! by Alfred Cohn and Joe Chisholm was published, a non-fiction book about the famed lawyer Clarence Darrow being tried for bribing a prospective juror in the 1910 dynamiting of the Los Angeles Times Building that killed 21 people. After an emotional plea to the jury by Darrow, he was acquitted.
Throughout his career, he wrote many kinds of movies, from thriller to drama to comedy to romance to westerns to murder mysteries.

In 1934, he became Head Collector for the Port of Los Angeles. In 1935 Cohn was appointed the Police Commissioner of Los Angeles. He continued to write short stories and books.
Alfred and Grace Cohn, whom he married in Cleveland, had three children, Dorothy, Jackson and Adrienne. Grace died in the 1940s.
Freeport native Alfred A. Cohn died of a heart condition on February 3, 1951, in Los Angeles, California.
Alfred A. Cohn worked in films as an editor, doing titles for silent films, writing stories, writing adaptations and writing screenplays. His complete filmography:
1923
The Drums of Jeopardy (titles, editing)
The Unknown Purple (titles, editing)
Jazzmania (titles)
Fashion Row (titles)
The French Doll (titles)
1924
Half-a-Dollar Bill (titles)
On Time (story)
In Fast Company (story)
Legend of Hollywood (writer, titles)
1925
On the Threshold (adaptation)
Private Affairs (writer, titles)
His People (also released as Proud Heart) (writer, adaptation, titles)
1926
The Cohens and Kellys (writer)
Flames (writer, story)
The Midnight Kiss (writer, adaptation)
The Fire Brigade (uncredited writer)
1927
Frisco Sally Levy (writer, story)
The Cat and the Canary (writer, adaptation)
The Jazz Singer (Academy Award Nomination for adaptation)
The Gorilla (uncredited writer)
1928
The Cohens and the Kellys in Paris (writer, story)
We Americans (also released as The Heart of a Nation) (writer, adaptation)

1929
The Last Warning (writer, story)
Melancholy Dame (writer)
The Carnation Kid (writer, story)
Music Hath Harms (writer)
Meet the Missus (adaptation)
The Framing of the Shrew (writer)
Hot Lemonade (scenario)
Oft in the Silly Night (writer)
Dear Vivian (adaptation)
Her Husband's Women (writer)
Divorce Made Easy (writer)
He Did His Best (adaptation)
1930
Numbered Men (writer)
Sweethearts on Parade (story)
Feet First (story)
1931
A Holy Terror (adaptation)
The Cisco Kid (writer)
1932
Mystery Ranch (writer)
Me and My Gal (uncredited writer - stars Spencer Tracy, who had Freeport roots)
1933
Son of a Sailor (writer)
1934
Harold Teen (screenplay)

---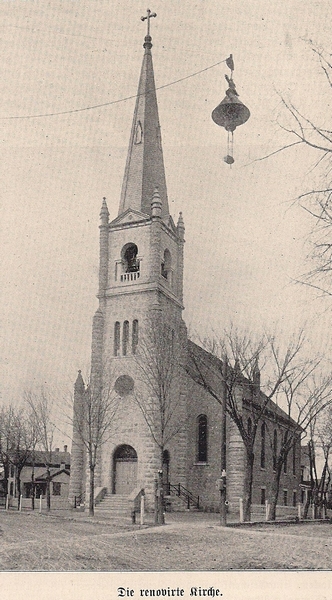 Evangelical St. Johannes Gemeinde
St. John German Evangelical Church in 1898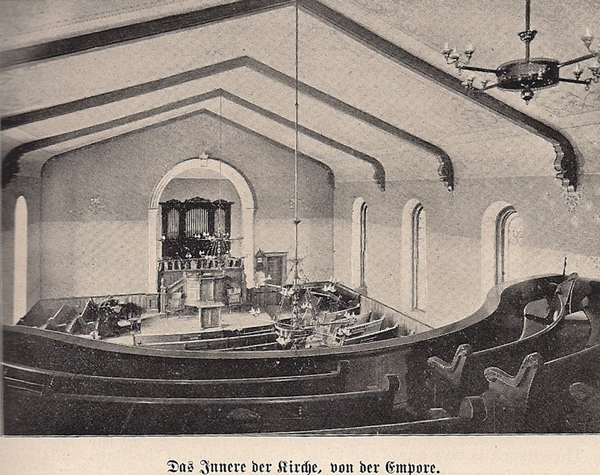 The sanctuary of St. John Church in 1898, shown from the balcony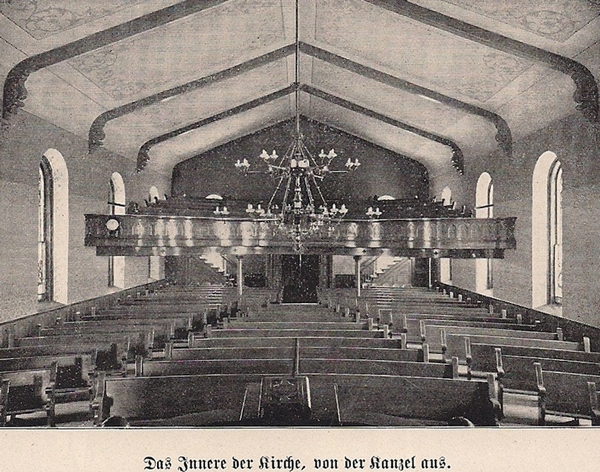 The Sanctuary showing the balcony of St. John Church in 1898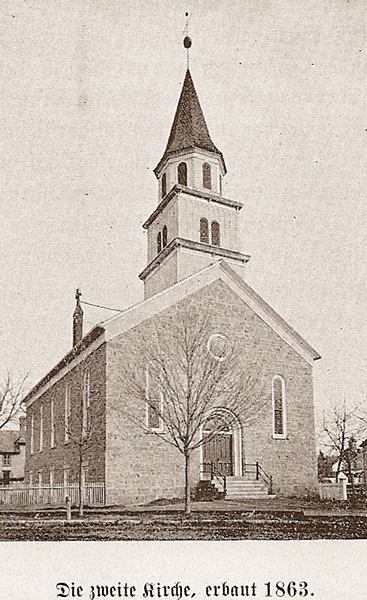 St. John Church in 1863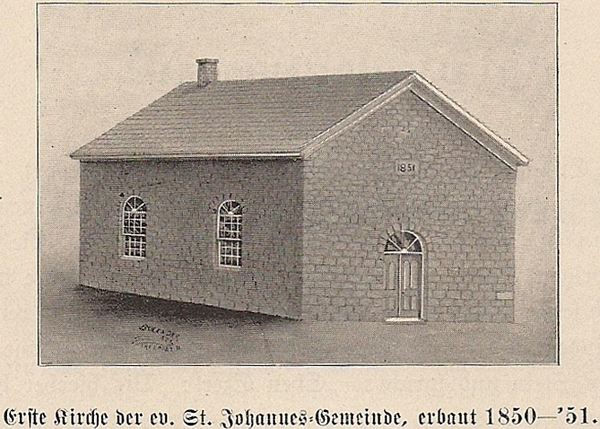 St. John Church in 1851
---
Click on any year in the chart below to see the class and other info,
such as postcards, people and events from that year.