The Class of 1863
Lizzie A. Bentley, Carrie H. Brewster,
Lizzie C. Fry,

Sophia Webster,

Susie O. Weeks.
---
Lizzie A. Bentley became a music teacher in Freeport.
Carrie H. Brewster married a Mr. Stoskopf, and lived in Freeport and later Chicago.
Lizzie C. Fry married a Mr. Burchard and moved to Vermillion, South Dakota, and later to Arcata, California.

Sophia Webster moved to Denver, Colorado.
---
The male teachers and the male students all volunteered for service in the Civil War. This was FHS's first official graduating class under the new graded school system.
School was a square brick building with a white cupola with an old bell, the grounds enclosed by a wooden fence. There were a couple of trees and a well. Two doors opened on the front of the building. The boys entered on the right, and the girls on the left. Downstairs were two rooms used by the younger boys and girls. The "coat room" consisted of hooks on the walls of the landing.
The High School was a large, square room, lighted from the sides. The teacher's desk faced the entrances, with blackboards on either side and the wall opposite. The desks seated about 150 students, and were arranged in a semi-circle around the room with only one aisle through the center. Boys sat on one side, girls on the other.
There was a second room for "recitations." There were two teachers. The second room had a table and a chair, a little stove and benches for the students with blackboards on the walls, and just a single window that looked out on a little white cottage. In the center of this room two ropes swung: one for the bell, and the other was attached to a ventilator, a trap door into the attic. A ladder also led to the attic, and boys would sometimes go up there to study.
The school was heated by two immense cylindrical stoves which burned soft coal. When the lids were lifted to add more fuel, black smoke would fly out, choking the students.
While many other students passed through FHS, this was the first official graduation class: all women because the boys had volunteered to go fight in the Civil War. Mr. Montague, the principal left as colonel of a regiment.
Susie Weeks was the first member of the class to die, and she is buried under the Elms in the old church yard near Boston.
Rosa or Rose Webster attended but didn't graduate until 1864.
---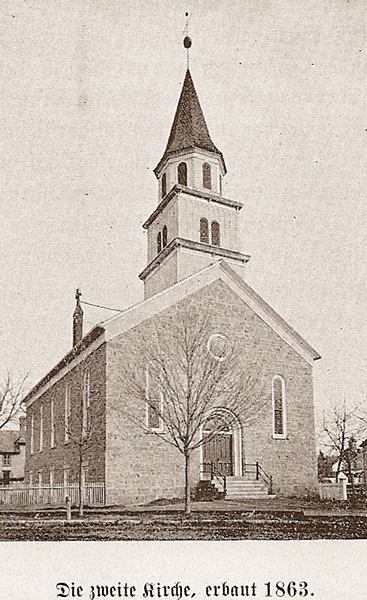 St. John Church
See photos in 1898 for other versions of this church.
---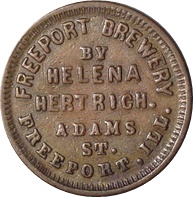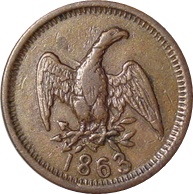 Freeport Brewery
By
Helena Hertrich.
Adams St.
Freeport, Ill.
1863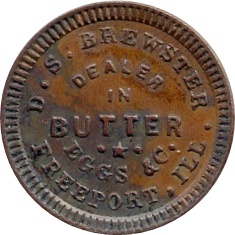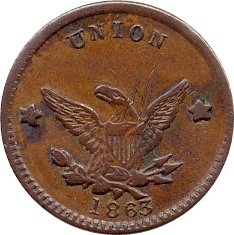 D. S. Brewster
Dealer
in
Butter
Eggs &c.
Freeport, Ill
Union 1863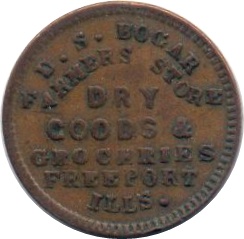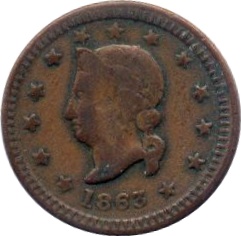 D. S. Bogar
Farmers Store
Dry Goods &
Groceries
Freeport Ills.
1863

---
Click on any year in the chart below to see the class and other info,
such as postcards, people and events from that year.