The Class of 1937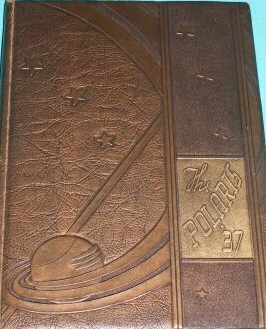 The 1937 Polaris

Sam Abate, Tony Amodeo,
Eleanor Backus, Berniece Bamberg, Betty Bauch, Donna Beecher, Raymond Beldt, Paul Bender, Jack Benoy, Sara Jane Best, Howard Beuscher, Frank Block, Dorothy Bloom, Wilmar Bohnaker, Jeanne Boyer, Jeanne Boyer, Dolores Boynton, Jane Brei, Walter Breymann, Robert Borege, Jane Brown, Dale Brubaker,
Marguerite Cabot, Pearl Canfield, Josephine Cardinali, Thomas Carpenter, Edward Caudle, Eleanor Claiborn, Rodger Coons, Jack Criddle,
Gwendolyn Daniels, Lois Dassing, Howard Davis, Lois Day, Loren Diehl, Katie Dieterman, James Dillon,
Geraldine Dismeier, Jeanne Donker, Richard Dreier,
Dorcas Edwards, Berdena Eilders, Riley Eisenbise, Pauline Elsasser, Gordon Engle, Mary Esbensen, Lauretta Euler, Vernon Evans, Harold Evers,
Emma Fairbairn, Kathryn Fenton, Eunice Finley, Marvin Fredrick, Donald Freidag, Dolores Fritz,
Doris Garnhart, George Gassman, Evelyn Geiger, Orlando Gochnaur, Betty Grant, Gerald Grant, Robert Greier, Margaret Griffo,
Lowell Haines, Kenneth Heimbuch, Lyle Heitz, Betty Henry, Dorothy Henry, William Hillmer, Helen Hinrichs, Virginia Horning, Karl Huesing,
Leo Ibler,
Leona Jackson, Elizabeth James, Dixie Jayne Lavon Johnson, Jane Jungkunz,
Emerson Kahley, Thomas Kerlin, Karl Ketelhut, Ethel Kincannon, Joyce Knodle, Donald Koch, Dorothy Koenig, Iris Koppein, John Korf, Marjorie Kortemeier, Dorothy Kroll,
Orville Lafferty, Betty Laughlin, Virgil Lawver, Evelyn Laymann, Suzanne Leavy, Dorothy Libby, Marie Linstedt, Emerson Loewe, Betty Ann Ludolph,
Grant Macomber, Constance Malott, Doris Marle, Dorothy Martin, Andrew McBride, Kathryn McBride, Clarabelle McCuen, Maxine McLaughlin, Robert Mellen, Robert Merck, Joyce Miller, Myrna Miller, Robert Moogk, Mary Jane Moore, Doreen Morton, Jean Mueller, Roger Munson,
Marion Nelson, Alvin Nesemeyer, Marie Nesemeyer, Lowell Neuberger, Loyall Neuberger, Victor Nolf,
Gertrude Oswald,
Eugene Paul, Zella Pelz, William Peterson, William Pettepiece, Mary Popkes,
Genevieve Quies,
Robert Readeker, Kenneth Reed, Charlotte Riche, Ruth Riggs, Richard Riordan, Mary Rocho, Irene Roddewig, Geraldine Roenneburg, Wilbur Rose, Lillian Rowen, Dorothy Rubendall, Dawn Rutter,
Joyce Sanders, Richard Sanman, Thelma Schauer, Michael Scheidt, Merle Schneidewind, Frank Schroeder, Mildred Schwarze, La Verne Schweder, Clarice Schwietzer, Jane Secker, Louis Setchel, Virginia Shawl, Marilyn Sheetz, Willard Shipley, Martha Sicher, Norman Sleezer, Patricia Sleezer, Celia Smart, Donald Smith, Richard Smith, Iola Snetcher, David Southwick, Ferne Sowers, Marjorie Spencer, Mary Jane Spitler, Gwendolyn Spring, William Springer, William Staas, Edna Staben, Betty Lou Stahl, Elaine Stebbins, Alex Steenrod, Paul Steffen, Kenneth Stein, Paul Stephan, Carolyn Stephens, Jack Stephenson, Marion Stone, Louise Swanzey, Robert Swingley, Gladys Symanek,
Mary Etta Taylor, Eleanor Terrill, Doris Thompson,
Jack Wagner, Paul Wallace, Rachel Walz, Grant Wellman, Mary Etta Wilson, Arthur Wurtzel,
Jane Zweifel,
---
Click on any year in the chart below to see the class and other info,
such as postcards, people and events from that year.
.
.