The Class of 1912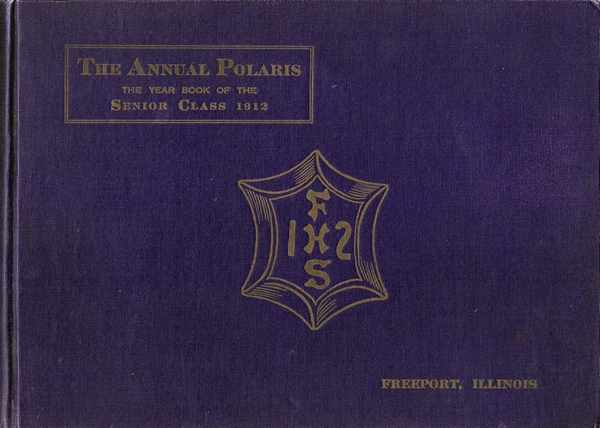 The 1912 Polaris, one of very few yearbooks that I have found published in landscape mode rather than portrait.
Paul Barmore, John Barrett, Fred Best, Gertrude Best, Henry Biersach, Myrtle Jane Briggs,
John Irwin Carbiener, John Cardin, Marion Carey,
Ida Hilary Cox, Gwendolen Smythe Crawford,
Clarence Dietmeier, Edwin Henry Dirksen, Hazel Letitia Ditzler,
Mary Kathryn Eaton,
Dorothy Fair, Ada Folgate, Ellen Caroline Fry, Byron Fulwider,
Earl Grace, Lloyd Gray,
Hazel Ruth Hand, Vernon Heck, Hazel Lorette Higley, Anna Katherine Husinga,
Frederick Jungkunz,
Vernon Kahl, Margaret Helen Keagle, Vernon Klontz,
Will Linderman,
Helen Mayer, Hugh McKean, Vera Cecelia McSherry, Grace Meier, Roy Moore,
John Nagle,
Anna May Rawleigh, Paul Rockey, Irma Rowley,
Robert Seeley, Philip Schneider, Althea Minerva Schoeffel, Lloyd Smith, Merle Leroy Smith, Ruth Smith, Ruth Ellen Swanzey,
Eulalie Gravnoir Thomas, Willard Raymond Thoren,
Jeanette Ruth Von Ordt,
Paul Gransden Wagner, Robert Jacob Waldecker, Harold Wells, Leonard Wernicke, Gladys Clara Wicks, Lela Lenore Windecker,
Harriet Wimer Yarger, Ruth Villetta Yeager, Earl Yordy, Clara Rose Young,
Ethel Anna Zimmerman, Robert Zipf.
Byron Fulwider was Class President, Anna May Rawleigh was Vice President, Vernon Klontz was Secretary, and John Carbiener was Treasurer. Ruth Ellen Swanzey was the author of the Senior Class history. Henry Louis Biersach wrote the Class Poem, an epic of some 67 4-line stanzas!
---
World War I Veterans from the Class of 1912
Lieutenant John Barrett served with the Quartermaster's Department at Camp Johnston in Jacksonville, Florida.
Fred Best was in the Signal Corps and served overseas.
Sergeant Henry Biersach served with General Hospital Number 1 in New York, Rockefeller Institute at Yale University, and Base Hospital at Camp Pike, Arkansas.
John Cardin was with the Hospital Corps at Great Lakes Naval Training Station.
Clarence Dietmeier was the Paymaster of the Gas Mask Department.
Byron Fulwider was a First Class Quartermaster with the U.S.N. Merchant Marine, Atlantic Service.
Second Lieutenant Earl J. Grace was a Port Supply Officer with the Overseas Clearance Division at Hoboken, New Jersey.
Sergeant Lloyd B. Gray worked in the Ordnance Department, overseas.
Corporal Frederick Jungkunz worked in the Arsenal Technical School at Camp Funston.
Cadet Vernon A. Kahl served with Aviation at Houston, Texas.
John Nagle was a Pharmacist's Mate at Great Lakes Training Camp.
Harold B. Wells served with the Engineering Corps at Camp Grant, Rockford, Illinois.
Leonard Wernicke served with the Navy at Great Lakes.
Lieutenant Robert Zipf served in Aviation at Kelly Field, Love Field and Bowling Field.
---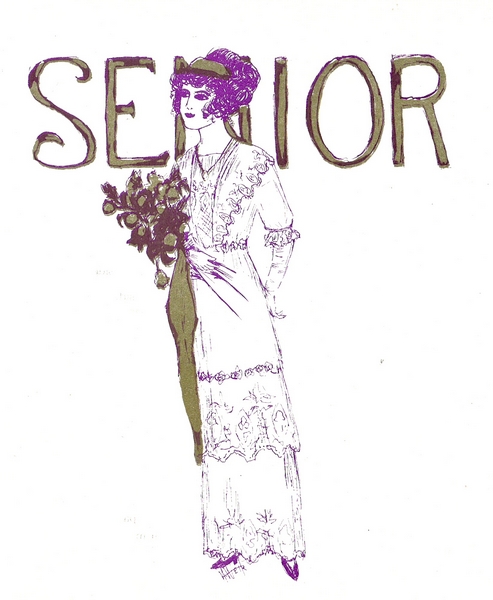 A few of the pages inside the 1912 Polaris had splashes of color.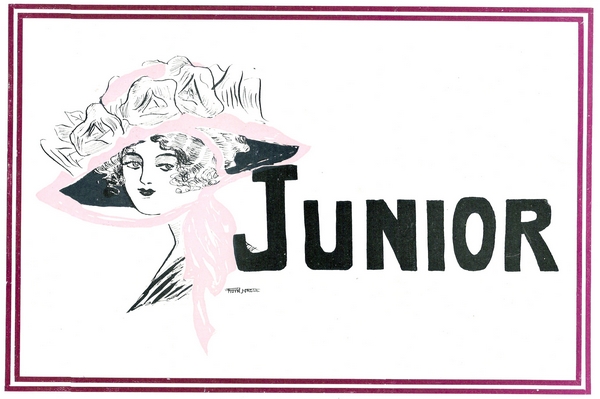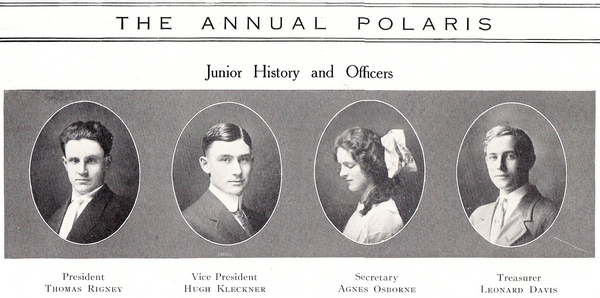 The Junior officers were Thomas Rigney - President, Hugh Kleckner - Vice President, Agnes Osborne - Secretary, and Leonard Davis - Treasurer.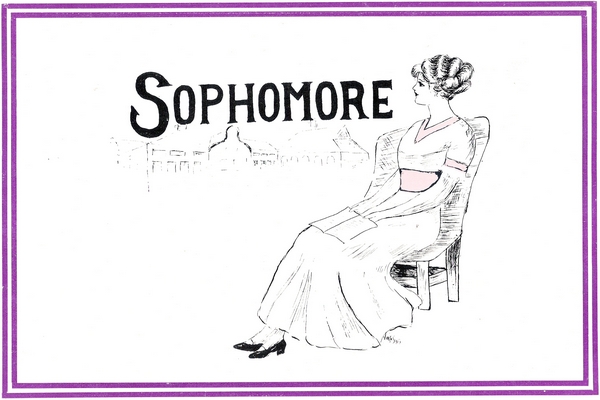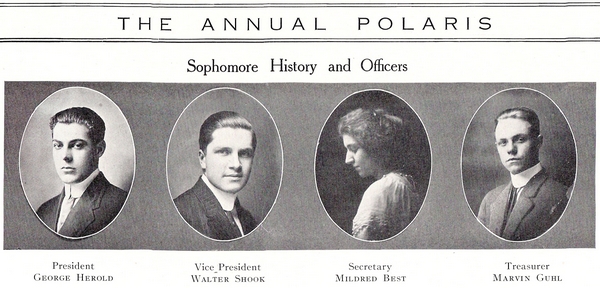 The Sophomore officers were George Herold - President, Walter Shook - Vice President, Mildred Best - Secretary, Marvin Guhl - Treasurer.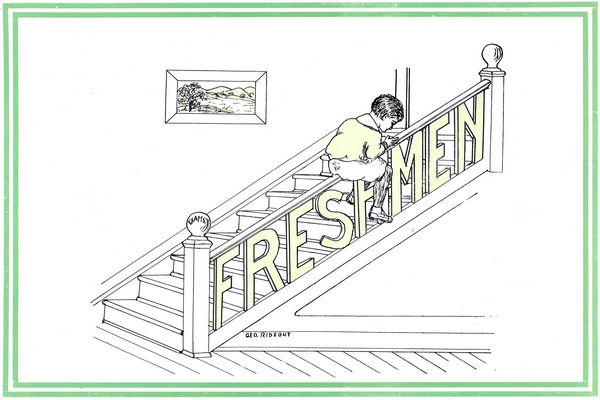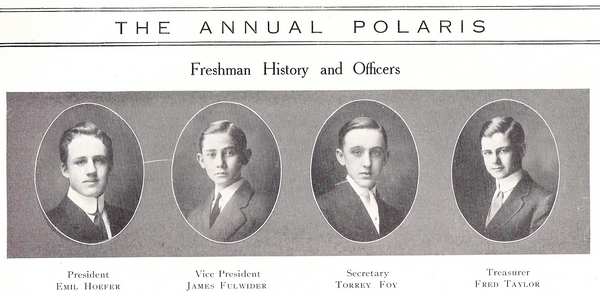 The Freshman officers were Emil Hoefer - President, James Fulwider - Vice President, Torrey Foy - Secretary, Fred Taylor - Treasurer.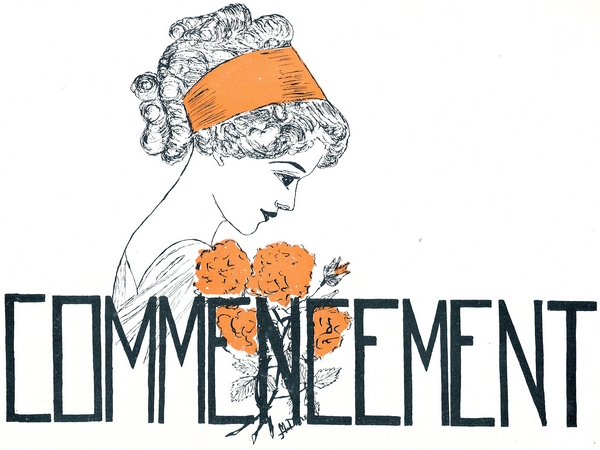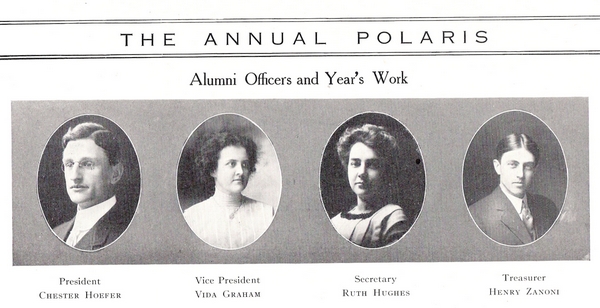 The Alumni officers were Chester Hoefer - President, Vida Graham - Vice President, Ruth Hughes - Secretary, Henry Zanoni - Treasurer.
---
Postcards with a 1912 postmark.
.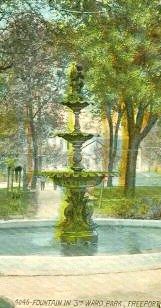 The fountain in Third Ward Park.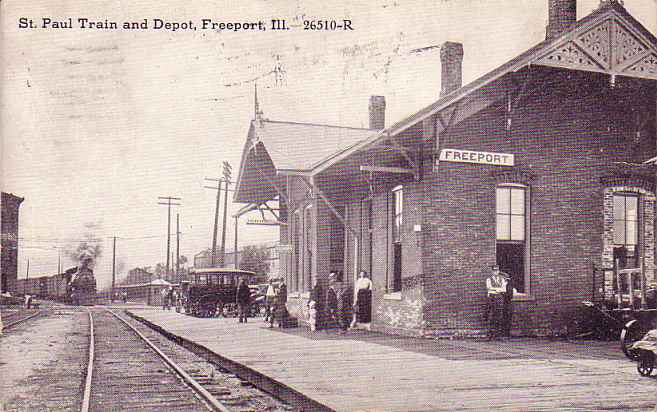 St. Paul Train & depot.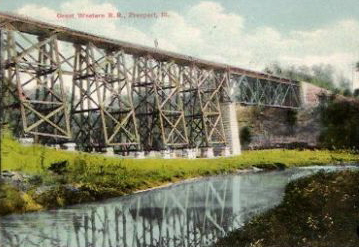 Great Western Railroad bridge near Freeport.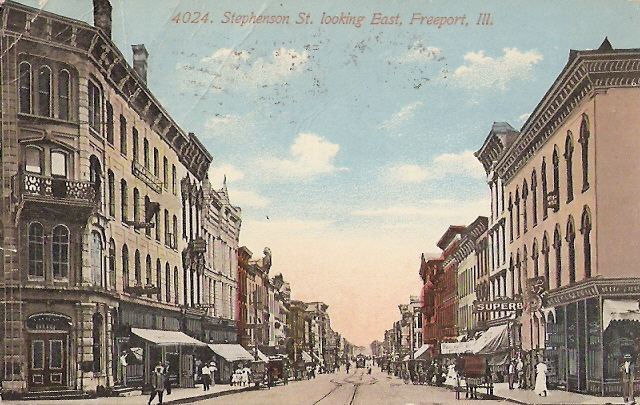 Stephenson Street, looking east. Note the trolley car in the distance.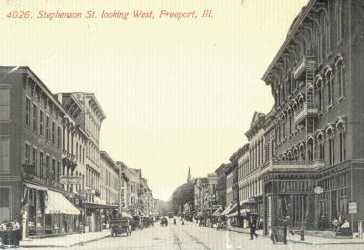 Stephenson Street, looking west. The Brewster Hotel is on the right, and Little's plate tower is visible just beyond.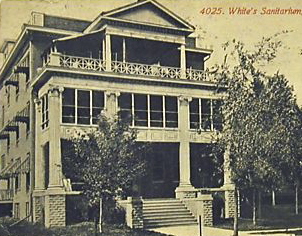 White's Sanitarium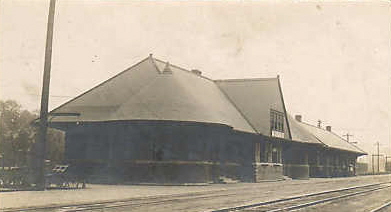 The Union Depot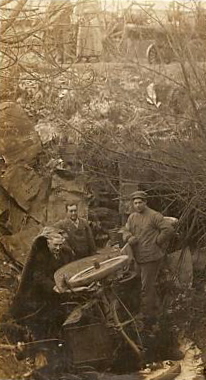 Postmarked June 17, 1912, in Freeport.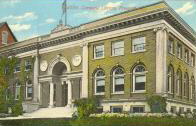 The Carnegie Library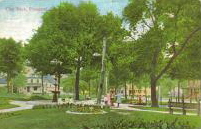 City Park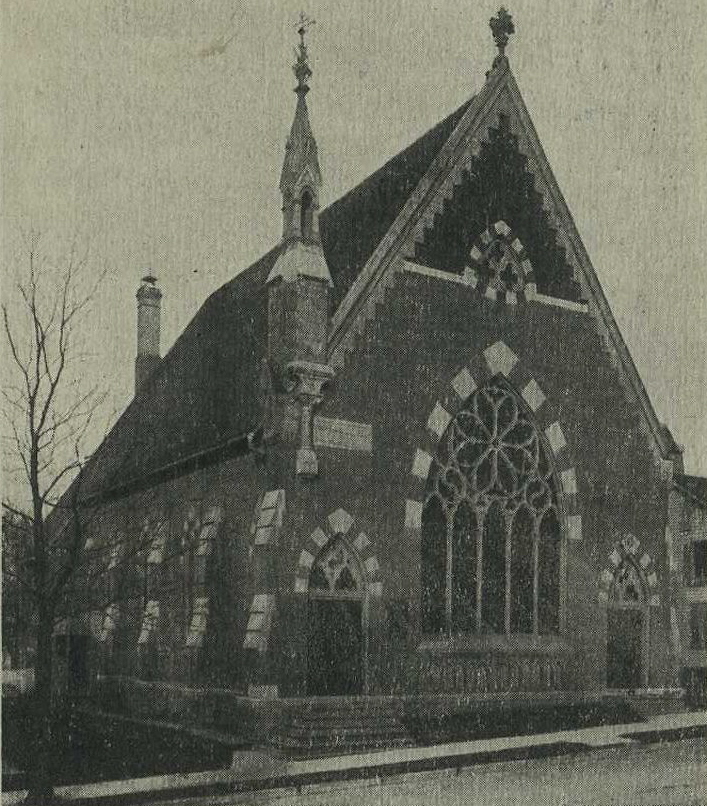 First English Evangelical Lutheran Church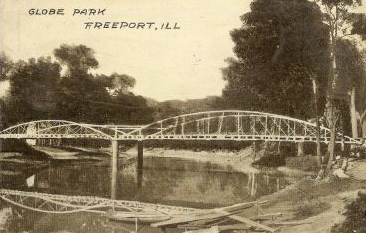 Globe (Krape) Park bridge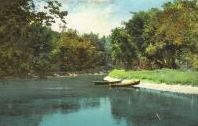 Boats at Globe Park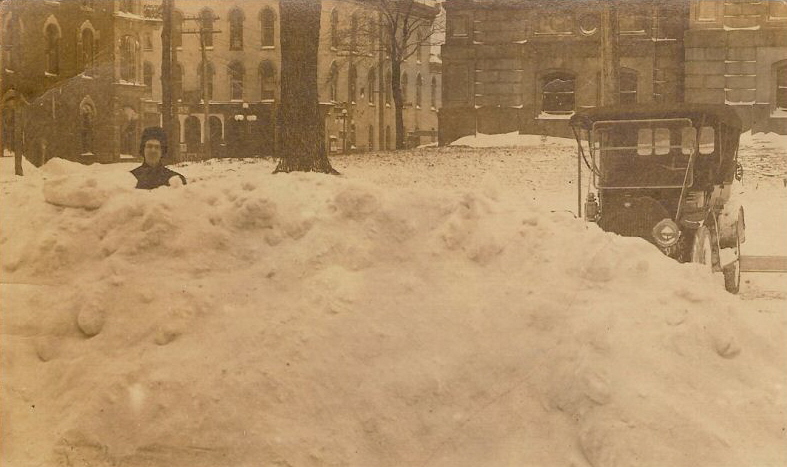 Postmarked March 5, 1912.
The Courthouse is across the street on the right.
View from Exchange Street.
The car is a brand new 1912 Reo.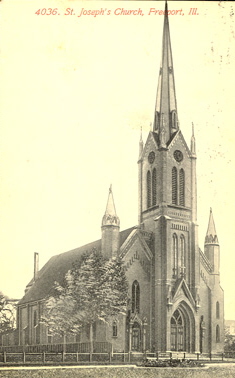 St. Joseph's Church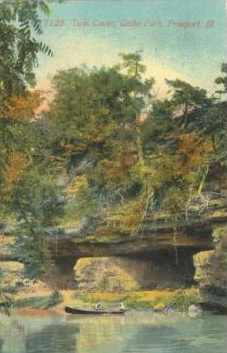 The Twin Caves at Globe Park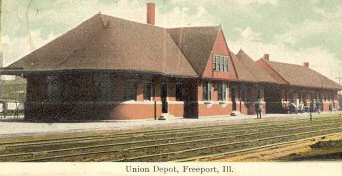 Union Depot
---
Click on any year in the chart below to see the class and other info,
such as postcards, people and events from that year.