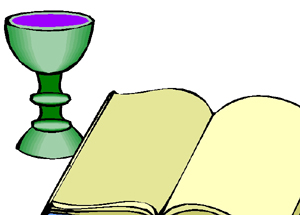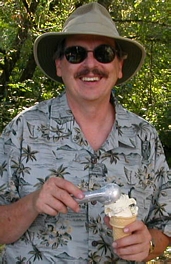 Robert
Bike
Licensed Massage Therapy #5473
Eugene, Oregon

EFT-CC, EFT-ADV
Teaching Reiki Master
Life Coach
Member
OMTA & ABMP
President of the Oregon Massage Therapists Association
2008-2010
& 2012-2013
I graduated from Freeport (Illinois) High School.
I'm a Pretzel!
Latest Copyright
March 28, 2013
Please help keep
this site free.
Buy one of my books, on sale below.
All sales go to help support this website.
Remarkable Stories,
Volume 1

by Robert Bike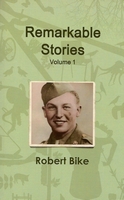 Remarkable events have happened in Freeport and Stephenson County, Illinois, and remarkable people have lived there. These are stories gathered about people and events from 1835 through World War II.

By no means complete, these are overviews of lives and events which shaped our country and our world. From events in the lives of Tutty Baker, Abraham Lincoln, Charles Guiteau, Leonard Colby, Jane Addams and Bob Wienand come stories that will amaze you. Welcome to Volume 1 of our living history.

The author lives in Eugene, Oregon, and works as a Licensed Massage Therapist and Life Coach. An amateur historian, parts of these stories and many more appear on this website.
Buy now! Only 99 cents to download in .pdf format!
Biblical Aromatherap
y
by Robert Bike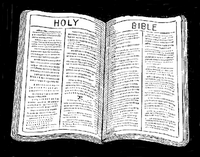 The Bible mentions about 232 plants by name, or closely enough to figure out what plant is meant. Of these, 24 are aromatic plants; that is, parts of the plants can be pressed or distilled to get an essential oil. Essential oils are the lifeblood of plants and have tremendous healing capabilities.
The healing power of plants is the basis for modern medicines.

Biblical Aromatherapy discusses how the plants were used in biblical days and how you can use the essential oils from biblical plants.
Originally published in manuscript form in 1999, I completely revised the book and added illustrations.
To order Biblical Aromatherapy in paperback,
Click here.
List price $24.99; introductory offer $19.99
---
To order the pdf version and download to your computer or phone,
The electronic version is only $2.99!
Publicity!
Olga Carlile, columnist for the Freeport (Illinois) Journal Standard, featured this website in her column on January 19, 2007.
Here is a jpg scan.
Harriet Gustason, another columnist for the Freeport Journal Standard, has featured this website twice. Click to see pdf of articles:
June 29, 2012
November 3, 2012
"My Life Purpose is to inspire my friends
and clients to achieve
success, health,
wealth and happiness
by empowering them
to reach their potential,
while living in harmony
with each other, animals
and our planet."
Robert Bike
Robert Bike, LMT, LLC
The Class of 1891
Clara Bauch, married Mr. Canon or Cannam, Sioux City, Iowa; later Iowa Falls, Iowa.
Della Bucks, married Mr. Thomas, Freeport.
Gertrude Dreher, stenographer, Freeport, married Mr. Courtney, Chicago.
Margaret Murphy, teacher, Freeport; later Chicago.
Tillie Pfender, bookkeeper Little & Co., Freeport.
Emma Putnam, married Mr. Bancroft, New Orleans, Louisiana.
Alice Ritchie, Freeport.
Nellie Snyder, stenographer, Freeport.
Charles F. Stocking, University of Chicago; later mining engineer, Chicago.
Luetta Wagner, married Mr. Burch, kindergarten teacher, Hyde Park, Chicago.
---
Click on any year in the chart below to see the class and other info,
such as postcards, people and events from that year.
.