The Class of 1886
Alice Barton married Mr. Burchard, Chicago and later Freeport.
Anna Hayden, Sioux Falls, South Dakota, later married Mr. Sharp, Ypsilanti, Michigan.
Helen Hill, teacher, Freeport.
Mary Hosmer, teacher, Freeport, and later Principal of River School.
James Hyde, lawyer, Chicago.
Eva Marvin married Mr. Atchley, Maplewood, Illinois, and later Chicago.
Myrtle Mattison, teacher, Chicago.
Anna Sanborn married Mr. Stoltz, Madison, Wisconsin, and later Devils Lake, North Dakota.
Emma or May Sheetz married Mr. Byerly, Freeport.
Mabel Tandy married Mr. Hettinger, Freeport.
Edith VanReed, teacher, Freeport, later married Mr. Hutchison, Covington, Kentucky.
---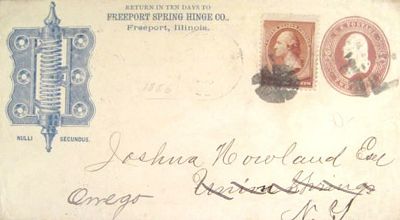 Freeport Spring Hinge Company letter postmarked 1886.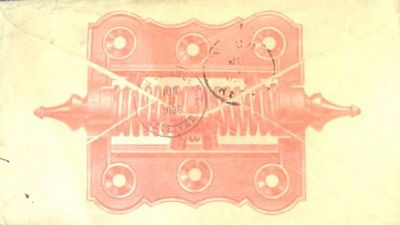 Back of envelope showing a spring hinge.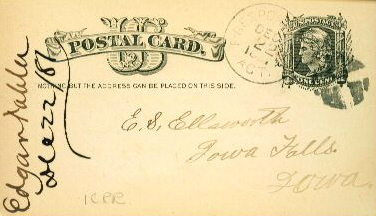 Card postmarked in Freeport on December 22, 1886.
---
Click on any year in the chart below to see the class and other info,
such as postcards, people and events from that year.
.