The Class of 1933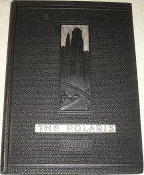 Joseph Abate, Elizabeth Alexander, Reed Alexander, Ralph Andre, Ray Artman, Robert Artman,
Jane Balles, Wayne Barber, Harrison Bauscher, Charlotte Beardsley, Lois Becker, Laura Behring, Evelyn Bendick, Virginia Benkert, Everett Bicker, Jane Bilger, Lona Bloom, Robert Bolender, Sabina Bollinger, Phyllis Bordner, Ruth Boslough, Alice Bowers, Rosalie Boyer, Fred Brady, Robert Brew, Kenneth Brobst, Margareta Brockmeier, Anita Brockhausen, Ivan Brown, Mary Bucher, Evelyn Bunker, Barbara Burrell, Tom Burdge, William Burt, Marjorie Buss, Leona Byrem,
Phyllis Campbell, Wesley Campbell, Orville Casford, Virginia Clark, Kenneth Clingman, Roy Clough, James Conter, Robert Coon, George Crawford,
Gus Daskalakis, Harold Daterman, Robert Dawson, George Dean, Robert Deemer, Russell Dismier, Paul Dorsey, Carol Duitsman,
Marjorie Eley, Mary Louise Evers,
Phyllis Farringer, Helen Finley, Homer Fogel, Ruth Forrester, Pauline Frank, Iva Franks, Stanley Fuller,
Florence Garnhart, Robert Garnhart, Hazel Gassman, Freda Geiger, Leroy Geiser, Emerson Gitz, Donna Glyndon, Roberta Goembel, Frances Gramley, Geraldine Grant, Lois Greier, Naomi Grimm, Albert Guentherman, Sam Guiffre Jr., Edna Gunning,
Edwin Heeren, Ruth Hauger, Elizabeth Haraldson, James Hill, Savina Hillmer, George Hively, Priscilla Hoefer, Jane Hubbard,
Walter Ibler,
Lowell Jeffrey, Charles Jones,
Kathryn Kahly, Laurence Kaney, Wayne Kasch, Clifford Kencke, Robert Kerch, Eleanor Kieckhaefer, William Kiefer, Idabelle Kincannon, Don Kiplinger, Mabel Knauff, Helen Kornfeind, Florence Korth, Raymond Kuntzelman,
Arline Lange, Everett Laughlin, Catherine Mary Leavy, Jane Le Baron, Alta Levien, Jack Little, Lucille Lutz, Orelda Lyon,
Vivian Macke, Mary Maher, William Maher, Frences McVey, Vernon Mercier, Willa Mae Mitchell, Mary Mohr, Robert Mohr, Anita Morey, Max Mueller, Marjorie Murray,
Robert Neberman, Robert Neidigh, Dorothy Nesemeyer, Mary Neuberger,
Virginia Peight, June Pellett, Winifred Phillips, Lloyd Popp, Lois Prasse, Ann Elizabeth Putnam, Muriel Putnam,
Fred Reed, Karl Reed, Mildred Rehfeld, John Resh, Marion Richter, June Rigby, Dick Rogers, Harold Rose, Virginia Ross, Evelyn Roth, Ethel Rowland, Pauline Rutter, Ruth Ryan,
Elizabeth Samadeen, Paul Scherf, Deno Shirmer, Margette Schmitt, Karl Schramm, Elizabeth Schweitzer, Henry Scott, Walter Seeman, Mary Margaret Shaw, Floyd Shepard, Elizabeth Sieber, Evelyn Sicher, Eugene Sikes, Gladys Simmons, Donald Smith, LeRoy Smith, Evalyn Spitler, Clifford Staben, Marguerite Stauffacher, Lillian Strauss, Frances Sturtevant, Kenneth Sunbom, Ada Kathryn Swartz,
Matti Taino, Joseph Trimarko, Marie Trimarco, Barbara Ann Trueblood,
Fern Uhe,
Irene Vincent,
Mary Jane Wall, Ruth Wallace, Frances Wallin, Roy Walters, Irma Walton, Virginia Watson, Chester Werntz, Jack West, Mary West, Katherine Wheat, Kenneth Wiegand, Earl Wilhelms, Frances Wilhelms, Eugene Williams, Lillian Williams, Maurine Wise,
George Zahn Jr.
---
Willa Mae Mitchell is believed to be the first black girl to graduate from Freeport High School.
---
Click on any year in the chart below to see the class and other info,
such as postcards, people and events from that year.
.