The Class of 1997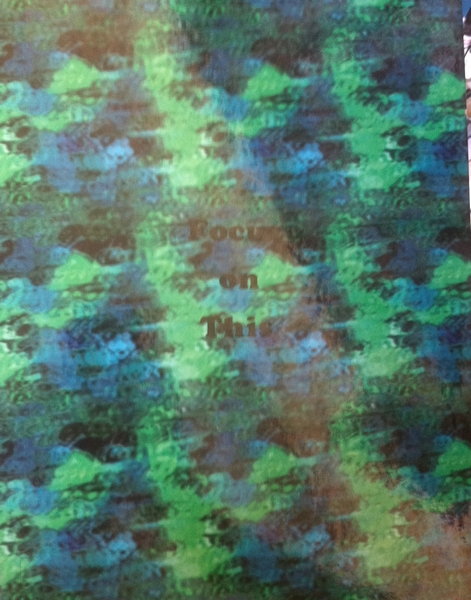 Is there a hidden image on the front cover of
the 1997 Polaris?
Kristine Abramowski, Albert Allen Alt,
Leah Balthazor, Carrie Barret, Angela Bastendorff, Niel Baxter, Stacy Lee Broege, Kevin Christopher Behrens, Nicole Lee Bird, Amanda Boettner, Karen Marie Bradbury, Katie Beth Brandenberger, Adam Brinkmier, Lisa Ann Broge,
Michelle Marie Campbell, James Loren Chambers, Eric Deemer, Ingrid Deetz, Joclyn Falynnthia Dickens, Chad Douglas Diddens, Dorie Anne Dodson,
Angela Renee Eden, Brandy Renell Edison, Matthew Elder,
Jaclyn Farr, Czarina Feliciano, John Paul Finkenbinder, Mindy Maree Frakes,
Leslie Gitz, Gagriel Goldsmith, Pete Goodman, Corey Green, Robin Y. Greenly, Michael A. Gunderson,
Katie Jean Harbach, Jamie Heilman, Adam Hille, Mandy Hintz, Jon Hiveley, Andrea Lynn Holesinger, Lisa Renee Huisinga, Brady Matthew Hutmacher,
Stacy L. Jongsma, Shanissa Janay Jordan,
Tanika Nicole Kennedy, William Kennedy, Nicole Denise Keyes, Kristen Leigh Klaus, Jonathan M. Klever, Kelly Layne Kuehl, Mellisa R. Kump, Laura Lyn Kurtz,
Joshua David Lapp, Linda Michelle Lewerke, Jaime Lloyd, Carly Lutz, Monica Sue Lutz,
Jon Thomas Madison, Lisa Malstaff, Tonya R. McPeek, Dawn Meier, Michael Meinders, Danielle Midthun, Kyle Richard Miller, Lindsay Patricia Miller, Josh Mills, Kevin Moore, Lawrence Moore,
Jeannine Norman, Heather Nunnery,
Wesley Oaks,
Tonya J. Parker, Zeidre Parker, Troy Ryan Pederson, Jennifer L. Penniston, Aaron Penticoff, Ben Perry, Jaclyn Ann Peters, Renee Place, Angela Marie Pro,
Lora Ann Rawleigh, Christopher Reining, Eric Thomas Shawver Rowe, Angela Marie Runte,
Elizabeth Alice Saxton-Williams, Andrew Aloysious Schaney, Stephany Michelle Schnuk, Krista Schultz, Angela Marie Schmitt, Jodee Marie Schwichtenberg, John Serafini, Luke Shippert, Andrea Marie Siefken, Nicholaus Slater, Nicole Smith, Xiao Song, Sarah Sorn, Cynthia Jean Stampfli, Barett Lee Steenrod, Ramero R. Stidmon, Travis Lee Swalve,
Catherine Brianna Toerber,
Mary Van Raden,
Lindsay Wagner, Rodrick Alan Watson, Jennifer Weaver, Corrie Kay Weidel, Joy Wilfong, Kerri Williams, Sarah Ann Winter, Mary Wise, Sean Michael Woitynek.
Partial list.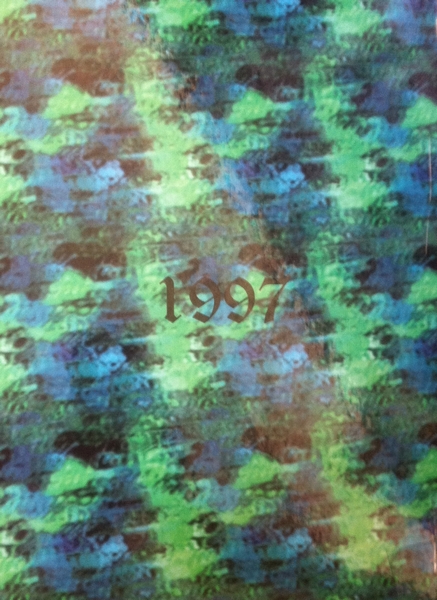 And the 1997 back cover?
---
Click on any year in the chart below to see the class and other info,
such as postcards, people and events from that year.
.